The amount of cocaine seized by Border Force and police officers has surged by nearly a third in a year, figures reveal.
Authorities in England and Wales confiscated 5,516kg of the class A drug in 2016/17.
This was a 30% jump compared with the previous year, and the largest volume since at least 2003.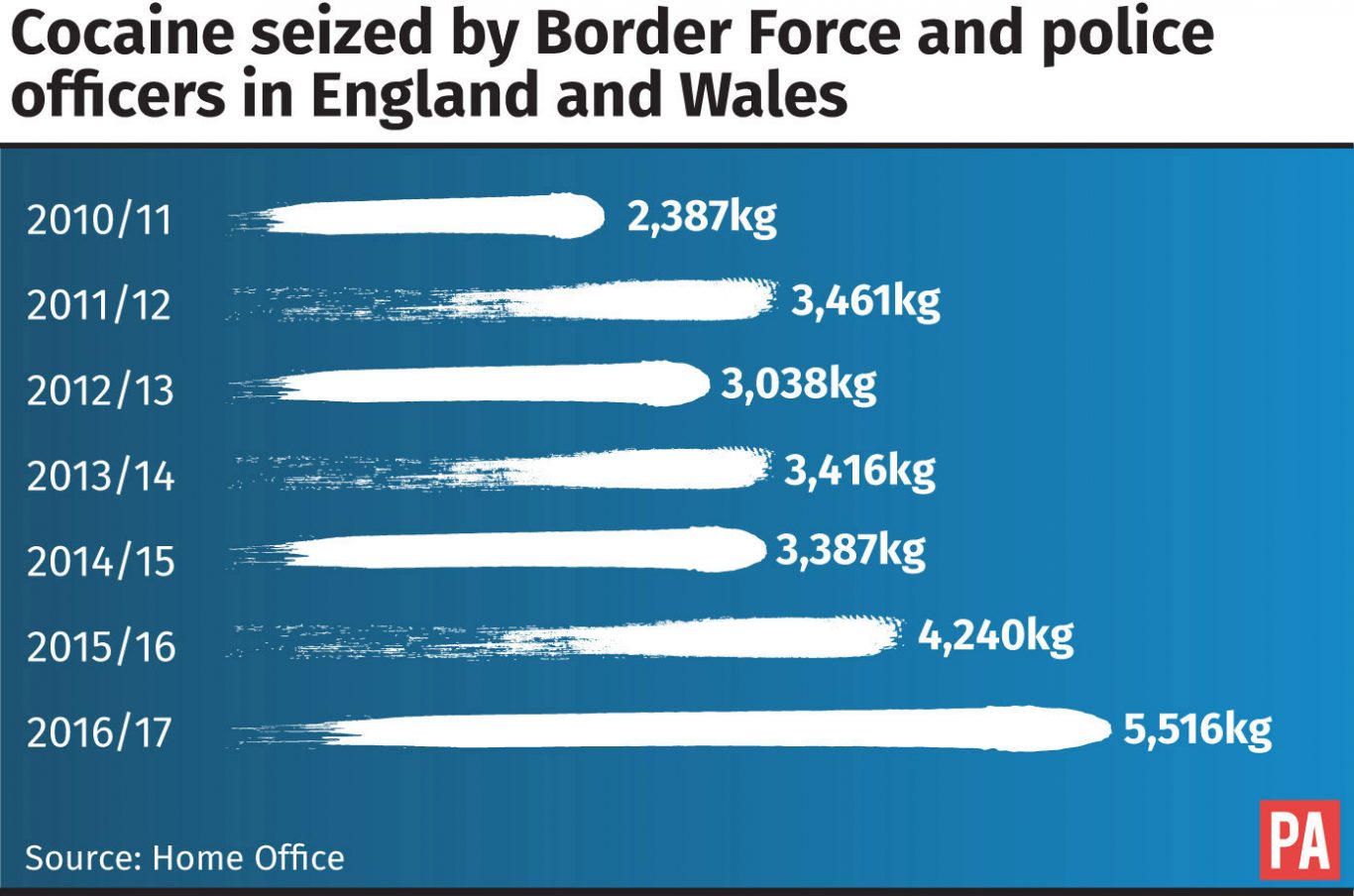 The Home Office statistics show the bulk of the cocaine was seized at air, sea and rail ports.
Border Force officers seized 4,503kg in the year to the end of March, a jump of more than a quarter (28%) on the previous 12 months.
Police forces seized 1,013kg, an increase of 43%.
Although the amount confiscated has surged in recent years, the figures show the number of seizures went down slightly year-on-year.
Overall, there were were 138,955 seizures of all drugs in England and Wales, a 6% fall on 2015/16.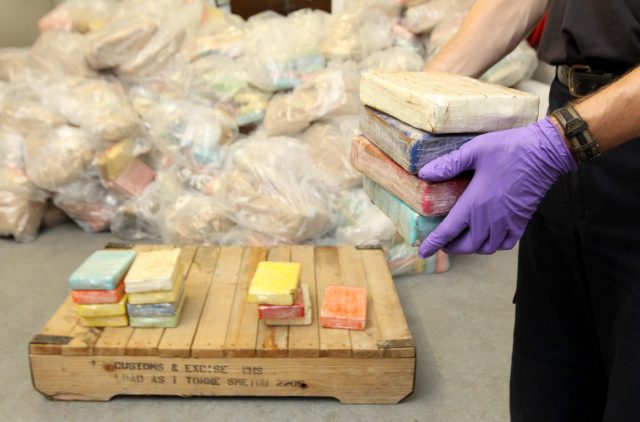 A Home Office report said: "The quantity of drugs seized tends to fluctuate from year to year and trends do not necessarily move in line with the number of seizures made.
"Annual totals of the quantity of drugs seized can be greatly influenced by a small number of large seizures.
"As with the number of drug seizures, any large quantity of drugs seized should not be taken as an indication of drug prevalence or availability."
The number of seizures per year is "highly correlated" with the number of police-recorded drug offences, officials say.
In 2016/17, forces recorded 136,352 drug-related offences, which was down by 8% annually.
A Home Office spokeswoman said: "Tough enforcement is a fundamental part of our drug strategy, published this summer.
"We are taking a smarter approach to restricting the supply of drugs, adapting our work to reflect changes in criminal activity, using innovative data and technology, and taking co-ordinated partnership action to tackle drugs alongside other criminal activity.
"Seizures of drugs by Border Force have risen by 26% compared to last year, including a number of significant cocaine seizures.
"This shows the determination of the Government to work with law enforcement colleagues to prevent drug trafficking, and bring those responsible to justice."