MPs will be given a take it or leave it vote on any Brexit deal covering citizens rights, the so-called divorce bill and a transition period, David Davis has announced.
The Brexit Secretary said any withdrawal agreement the Government reaches with the EU will only hold if MPs and peers approve a new piece of legislation to put it into British law.
But he also confirmed that if the Withdrawal Agreement and Implementation Bill is voted down by MPs, the UK will still leave the EU on March 29 2019, without a deal.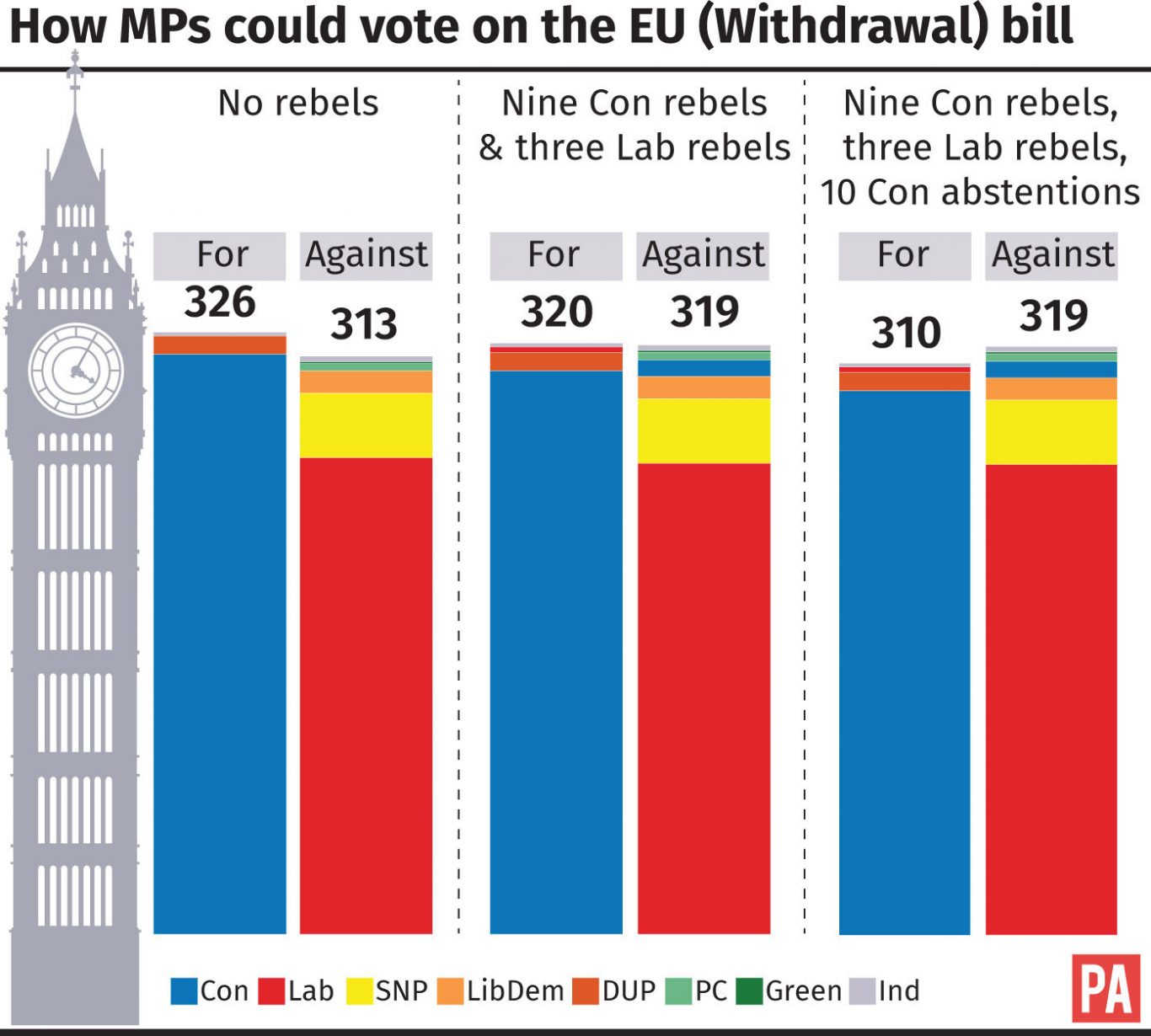 The move was seen as an attempted concession to Tory rebels ahead of votes this week on the separate EU (Withdrawal) Bill, also known as the repeal bill, with the Government facing potential defeat on plans to guarantee MPs a "meaningful vote" on the deal.
But it triggered an immediate backlash from potential Tory rebels.
Heidi Allen said Mr Davis's attempt at a concession was "pointless" as the Government is trying to amend the Withdrawal Bill to say Britain's membership of the EU will formally end at 11pm GMT on March 29 2019.
Reacting to the Brexit Secretary's announcement, Ms Allen tweeted: "Pointless if we have enshrined a drop dead date in the Bill, & get a deal at 11th hour! There'd be no time! And also offers no safeguard if no deal is reached. Unacceptable."
Antoinette Sandbach told the Press Association: "The announcement is meaningless if, for any reason, the timetable slips beyond March 2019."
In a House of Commons statement, Mr Davis announced: "It's clear that we need to take further steps to provide clarity and certainty both in the negotiations and at home, regarding the implementation of any agreement into United Kingdom law.
"I can now confirm that once we have reached an agreement we will bring forward a specific piece of primary legislation to implement the agreement."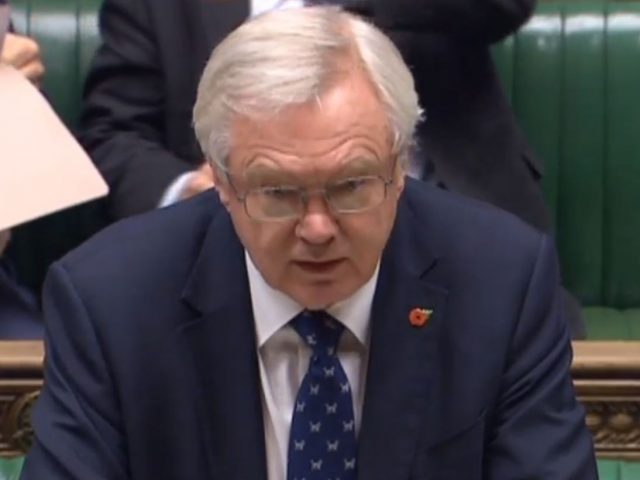 He added: "This confirms that the major policy set out in the withdrawal agreement will be directly implemented into UK law by primary legislation, not by secondary legislation with the Withdrawal Bill.
"This also means that Parliament will be given time to debate, scrutinise and vote on the final agreement we strike with the European Union. This agreement will only hold if Parliament approves it."
He confirmed in an answer to Tory former cabinet minister Owen Paterson that Britain will leave the EU on March 29 2019 with no deal if MPs vote down the new piece of legislation.
And in a separate answer, he added: "It's a meaningful vote, but not meaningful in the sense that some believe meaningful (is), which is that you can reverse the whole thing (Brexit)."
Pro-EU Labour MP and Open Britain campaign supporter Chris Leslie said: "What could have been a very welcome concession by the Government instead looks like a sham that pretends to respect the sovereignty of Parliament but falls well short of what is required.
"It's a transparent and fairly desperate attempt at the eleventh hour to save face and avoid losing votes in the House.
"Ministers need to do much better. It is crucial that this meaningful vote takes place well before we leave, that defeat for the Government's legislation will not imply leaving the EU with no deal, and that Parliament has the same role in the event of a disastrous 'no deal' outcome."
Earlier, European business leaders warned Theresa May that jobs and investment in the UK could be lost unless urgent progress is made in the Brexit negotiations with Brussels.
Following a meeting with the Prime Minister at Downing Street, Emma Marcegaglia, president of the lobbying group BusinessEurope, said: "We know that if companies don't see certainty probably they will have a contingency plan and probably they will leave the UK, or they will invest less."