Shares in Carillion have plummeted more than 30% and were temporarily suspended after the troubled construction group warned over profits and said it will breach its financial covenants.
The firm said annual profits looked set to be "materially lower than current market expectations" as it grapples with a string of delays and smaller-than-expected improvements to margins on certain contracts.
Despite efforts to drive down costs, haul in cash and push through disposals, the group said it would fail to hit its net debt to earnings ratio of 1 to 1.5 times by the end of 2018.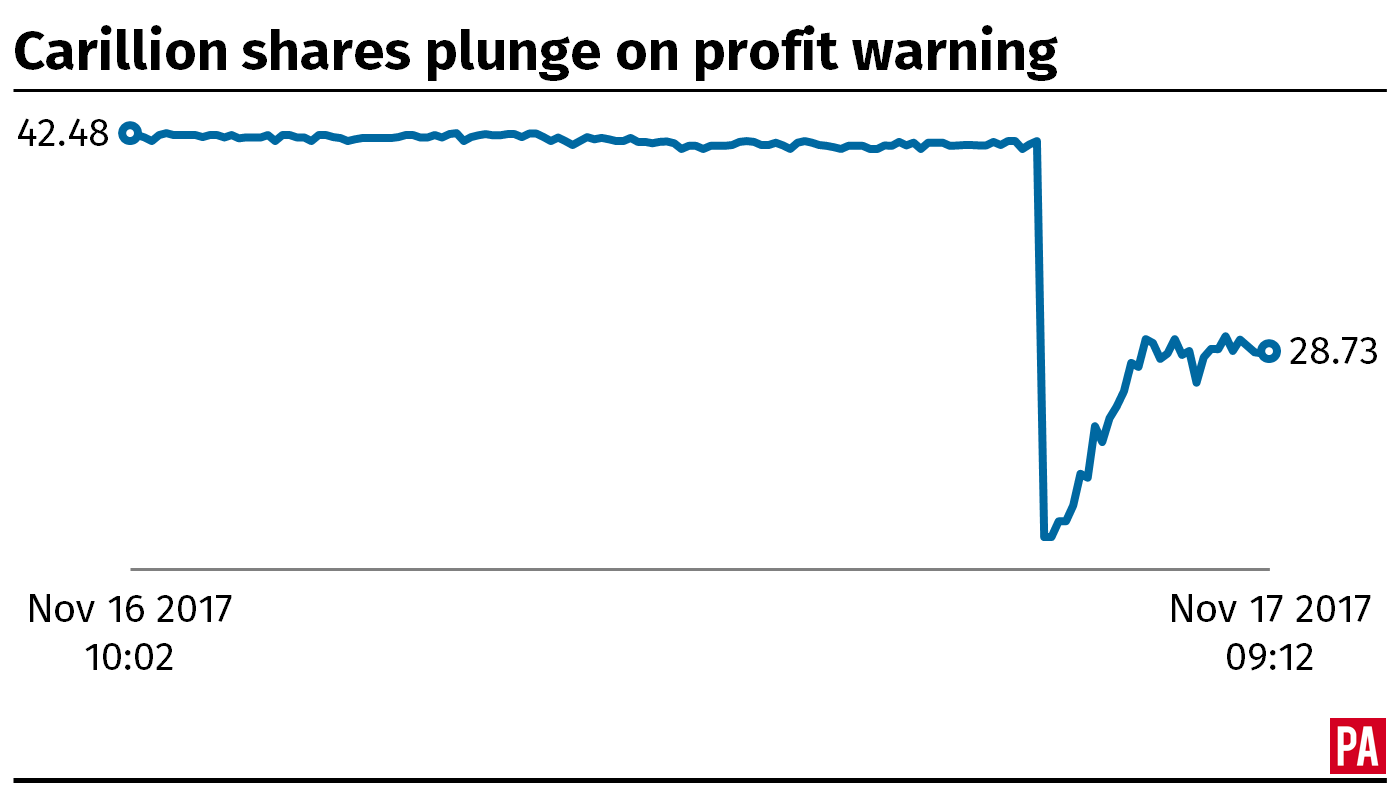 Carillion plunged 60% when the London Stock Exchange opened, hitting its lowest price in history, before paring losses to around 31% in afternoon trading.
The Government said it was being "kept informed" about the group's restructuring drive, as Carillion holds contracts to build sections of the £56 billion HS2 rail line.
Carillion chief executive Keith Cochrane said: "Whilst we continue to target cash collections, reduce costs, execute disposals and focus on delivering for our customers, it is clear that significant challenges remain and more needs to be done to reduce net debt and rebuild the balance sheet.
"Constructive dialogue is continuing with our financial stakeholders, and I am grateful for their support.
"I remain focused on addressing this issue before my successor, Andrew Davies, takes up the role on April 2 2018."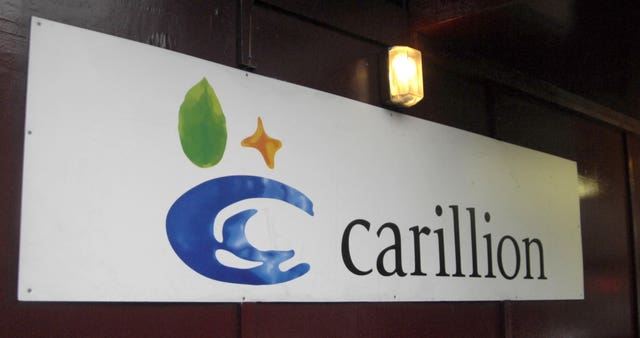 The latest profits warning was pinned on delays to disposals and the start of a major project in the Middle East.
Margins on UK support services contracts also improved at a lower level than expected, but this was partly countered by cost savings in the fourth quarter.
The group said it could "require some form of recapitalisation" as it mulls options to curb its debts and shore up its balance sheet.
Nicholas Hyett, Hargreaves Lansdown equity analyst, said the "horror show" at Carillion was continuing.
He added: "Some sort of recapitalisation was inevitable, but a possible debt for equity swap, with debt even higher than the group had anticipated, is probably as bad as anyone would have guessed."
Carillion, which has about 43,000 staff worldwide, has seen its former boss, Richard Howson, step down, with Mr Davies lined up to take the helm.
However,  Mr Cochrane has been interim chief executive since Mr Howson's departure, overseeing a refinancing and the sale of non-performing assets.
Neil Wilson, ETX capital's senior market analyst, said Carillion was "too big to fail".
He added: "Government intervention is possible but this is a nightmare for ministers at such a sensitive moment for the economy."
Responding to the group's profits warning, a Government spokesman said: "Carillion is a major supplier to the Government with a number of long-term contracts.
"The company has kept us informed of the steps it is taking to restructure the business.
"We remain supportive of their ongoing discussions with their stakeholders and await future updates on their progress."