Labour MSPs will consider if Kezia Dugdale should be suspended for her decision to appear on the reality TV show I'm A Celebrity… Get Me Out Of Here!, the party's new Scottish leader said.
Richard Leonard was elected to succeed Ms Dugdale as the new leader of the party north of the border.
But his victory was in part overshadowed by news that his predecessor is to head to Australia to take part in the TV programme, which begins on Sunday.
Ms Dugdale will join the likes of boxer Amir Khan, Boris Johnson's dad Stanley and The Saturdays singer Vanessa White in the jungle for the ITV show.
Mr Leonard said he was a "bit disappointed" by her decision, and that Scottish Labour would consider if the former leader should be suspended as a result.
Speaking in Glasgow just after he was elected leader, Mr Leonard said suspension was not his initial reaction, but he added: "I think it's something the group will have to consider."
It is unclear if Ms Dugdale informed or sought approval from Scottish Labour party bosses about the move.
Mr Leonard told journalists: "I awoke as many other people did this morning to the news that Kezia is going into that programme, and I think that is something the group is going to have to consider over the next few days and I think we will consider."
He added: "I was a bit disappointed but I think it is a decision the group is going to have to consider."
In 2012 the Conservative Party suspended MP Nadine Dorries for taking part in the same programme, although she was reinstated the following year.
Mr Leonard said: "I don't know the circumstances of Nadine Dorries and I don't at this stage know all the circumstances of Kezia's decision, so we will need to give that due consideration at the group over the next few days."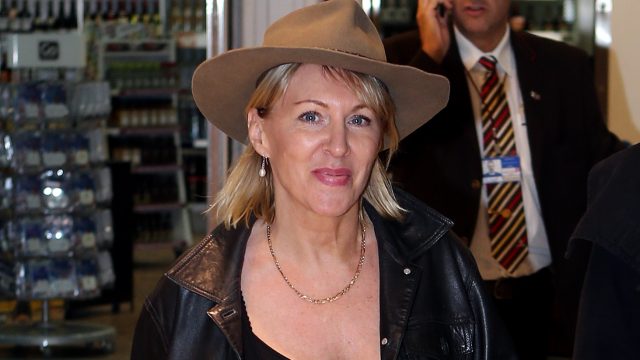 Ms Dugdale became the leader of Scottish Labour after the party's trouncing in the 2015 general election, in which it lost 40 of the 41 seats it had held north of the border to the SNP.
She stepped down suddenly in August, prompting the leadership contest, with both Mr Leonard and fellow MSP Anas Sarwar vying to succeed her.
Media reports of her participation in the show have drawn criticism and surprised reactions from other politicians.
Labour MSP Jenny Marra tweeted: "Election to parliament is a privilege to serve and represent people. It's not a shortcut to celebrity."
Meanwhile SNP MSP James Dornan added: "We all accept the new @scottishlabour leader is going to be a disaster but surely this is still a bit extreme Kezia."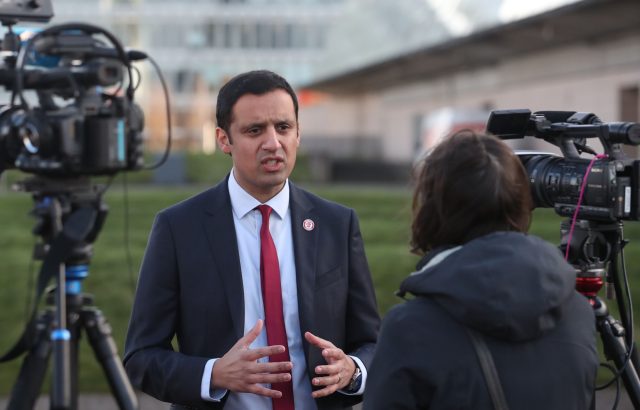 Mr Sarwar said he would have preferred the former leader to remain at Holyrood rather than taking part in a reality TV programme.
He said: "She's made the decision she had. I would prefer that she was in the Parliament working for her constituents, working for the Labour Party.
"I want us focusing on education, the NHS, and employability, rather than kangaroo testicles."
He said he wanted Ms Dugdale to stay in politics and the Labour Party after taking part in the show, although Mr Sarwar admitted taking part in the programme was "not a decision I would have made".
But he quipped: "Now she has made that decision I want us to have that phone bank running to make sure that she eats every bug possible, is in the pit with the rats as much as possible, so she fully enjoys that experience and is raring to go when she comes back."