The husband of jailed British mother Nazanin Zaghari-Ratcliffe has accused Iranian media of prejudicing his wife's case after re-airing allegations against her.
Iranian state TV has broadcast a programme showing pictures of a BBC pay stub and an email from 2010 purporting to show she worked training journalists.
Mrs Zaghari-Ratcliffe has been imprisoned in Tehran since April 2016, and is serving a five-year sentence for allegedly planning the "soft toppling" of Iran's government.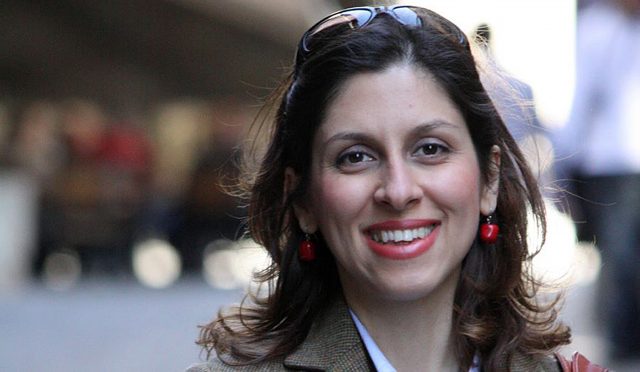 Her husband, Richard Ratcliffe, condemned the show for putting her next trial at risk.
He told the Press Association: "I think it is spectacularly unlikely she will have a fair trial.
"Everything about my experience to date with the Iranian court system has been that it has had little regard for due process, it has been illegal at every stage.
"It is illegal to be prejudicing a trial in Iran this way, but they are still doing it."
Whilst it is true that Mrs Zaghari-Ratcliffe worked for BBC Media Action, she was employed as a projects assistant between 2009 and 2010, and was not involved in the BBC Persian service, it confirmed.
Mr Ratcliffe said this information was presented in her first trial, and pointed to the fact that his wife had previously travelled frequently to Iran after her BBC job with no problems.
He called the Iranian TV show "propaganda" and "lies", and added that the show had gone through his wife's Gmail account, using information and pictures which he says have been used to create an out-of-context and distorted picture.
A picture of a group of Mrs Zaghari-Ratcliffe's fellow mothers in London was "packaged as though they're sort of a network of spies", he added.
Upon seeing the news while in jail, he told the Press Association how Mrs Zaghari-Ratcliffe collapsed, had a panic attack, and had to be injected with a vitamin B complex and a sedative to calm her down.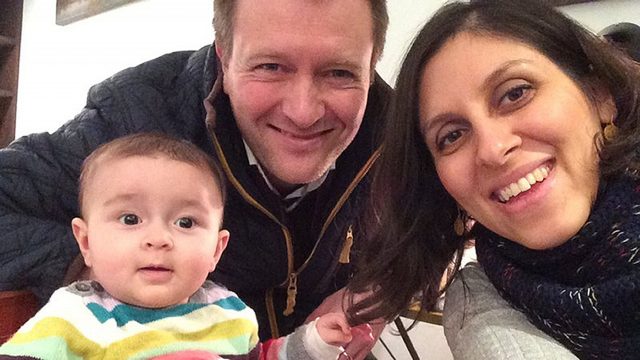 Mr Ratcliffe, whose daughter Gabriella remains in Iran with her grandparents, said: "There are grains of truth…and there's stuff that's just plain fantasy" in the show.
"It's partly being done to put pressure on the British government.
"All along in our case, it's been political."
Mrs Zaghari-Ratcliffe's mental state has suffered since a gaffe by Boris Johnson about her activities in Iran exposed her to the threat of her five-year jail sentence being doubled.
On Saturday, the mother spoke over the phone from her prison in Tehran to a group of people attending a march and campaigning for her release.
A BBC Media Action spokesperson said: "As we have always made clear, Nazanin Zaghari-Ratcliffe never worked for BBC Persian.
"She was not involved in the establishment of BBC Persian TV.
"According to our records, she was employed as a projects assistant between February 2009 and October 2010 for the BBC's international development charity, BBC World Service Trust (now called BBC Media Action), which operates independently of BBC Persian.
"She further carried out some short-term contract work as an assistant for a project in Iraq for BBC World Service Trust.
"Ms Zaghari-Ratcliffe was never a journalism trainer but undertook administrative duties such as travel bookings, typing, and filing."