More support should be provided for young migrants who arrive in the UK to prevent them from committing crimes and facing deportation, researchers say.
A study examined how and why young migrants, refugees and asylum seekers end up detained in immigration removal centres.
Some have spent a "significant part of their formative years" in the UK, feel British and see the places they will be deported to as "foreign", it states.
Researcher Dan Godshaw, of the University of Bristol, spent six months interviewing people at Brook House immigration removal centre near Gatwick.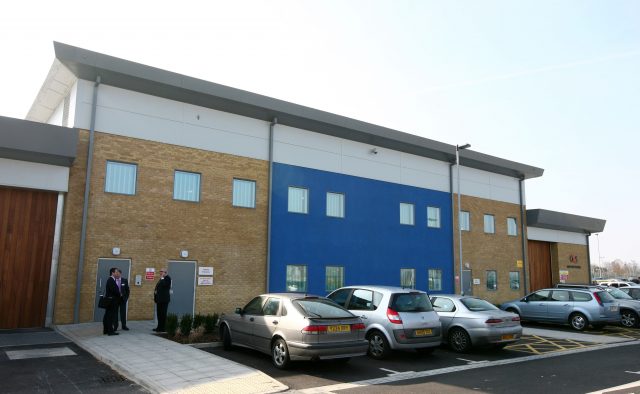 His work aimed to establish the backgrounds of people there and what could have been done differently to prevent them from being detained.
"Young arrivers to the UK come from a wide variety of backgrounds and situations," Mr Godshaw said.
"Many are fleeing persecution or conflict; many have suffered the breakdown of their families through a range of circumstances.
"Many, by the time they are adults, have known no other home and are, to all intents and purposes, British. All are people asking for our help.
"They should find protection, fairness and clarity in our immigration system and in statutory support systems. Instead, far too many people are failed by the systems at many different points."
Mr Godshaw found people in the detention centres were likely to have experienced trauma as children and to have been in the care system.
He said early convictions were often the result of a lack of guidance, as well as police intervention being used to deal with disruptive behaviour.
Crimes that led to deportation orders were often relatively minor and tied to growing up as marginalised young people in Britain, he claimed.
The report found those who arrived in the UK at a young age felt connected to the UK and suffered intense shock after being detained.
Detention caused those who had felt British to feel foreign and excluded from society, with their rights and identity "dramatically challenged", it said.
Young people who arrive in the UK should be classed as a potentially vulnerable group, the researchers say.
Settled immigration status should be swiftly granted to young people who arrive in the UK as children, before they are automatically put on a path to citizenship.
"Young arrivers lament their differential treatment to British peers, which some feel is linked to institutional racism," Mr Godshaw added.
"Most of my respondents had British accents because they'd been educated in the UK – they had family and friend networks that were British.
"Their identity was British but they were being deported to a country they knew nothing about."
Mr Godshaw's research was carried out in partnership with the Gatwick Detainees Welfare Group.
His report calls for indefinite immigration detention to be replaced with a 28-day limit and community-based alternatives.