Deliveroo has said it is offering staff the first sickness and accident insurance available to on-demand food delivery riders in the UK.
The move means Deliveroo riders can claim 75% of their average weekly income for up to 26 weeks if they are unable to work due to illness or as a result of an injury while working, the company announced.
Cyclists will also have access to public liability insurance, which Deliveroo said was a first-of-its-kind policy for food delivery cyclists.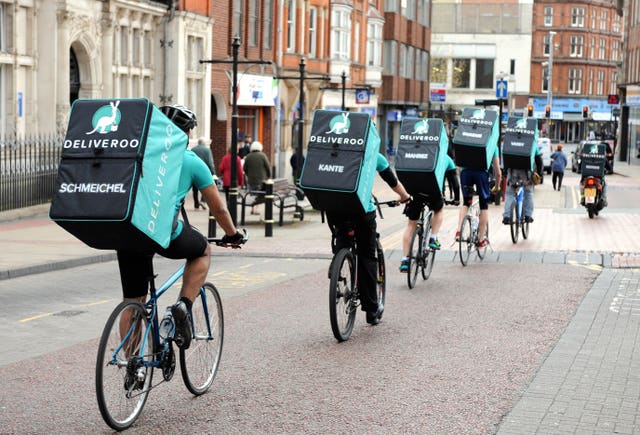 Deliveroo managing director Dan Warne said: "This is the first income protection insurance for on-demand food delivery riders in the UK. This new industry-leading insurance package is hugely important for all those who ride with Deliveroo.
"We know the thing our riders value the most is flexibility to fit their work around their lives, rather than their lives to work. But they also deserve security while they're out on the road. This new insurance gives riders security in the event of an injury while maintaining the flexible work they value.
"We would like to go further, in offering the security we offer riders, but we are currently constrained by the law.
"As we outlined to the Government's Taylor Review, we're committed to providing the flexible work that riders want, alongside the security we believe they deserve. Giving riders access to these products is just one way that we are working to do this but we also want to see the law updated so on demand companies can offer both flexibility and security."
The move comes as unions continue to campaign for more employment rights for workers in the gig economy.