Foreign Secretary Boris Johnson has held "frank" talks with his Iranian counterpart in Tehran over the case of imprisoned Briton Nazanin Zaghari-Ratcliffe.
The two-hour meeting with Iranian foreign minister Mohammad Javad Zarif covered a number of areas, including Mrs Zaghari-Ratcliffe's situation.
In what is being seen as a positive move, Mr Johnson will meet Iranian president Hassan Rouhani on Sunday.
The Foreign Secretary has been seeking the release of Mrs Zaghari-Ratcliffe who is serving a five-year sentence over allegations, which she denies, of plotting to overthrow the Tehran government.
Mrs Zaghari-Ratcliffe was arrested in 2016 during a holiday visit to show her baby daughter Gabriella to her parents.
Reports suggest she could appear in court again on Sunday, following threats to increase her sentence by five years following Mr Johnson's gaffe of telling a parliamentary committee that she had been in Iran to train journalists. He later acknowledged this was not the case.
It is understood Mr Johnson's comments to MPs did not come up in the meeting with the Iranian foreign minister.
The imprisoned woman's husband, Richard Ratcliffe, told the Press Association: "An honest discussion about Nazanin's case can only be good for us.
"Obviously, for us the weekend is big because of his visit, but it is also big because she has got the scheduled court case tomorrow."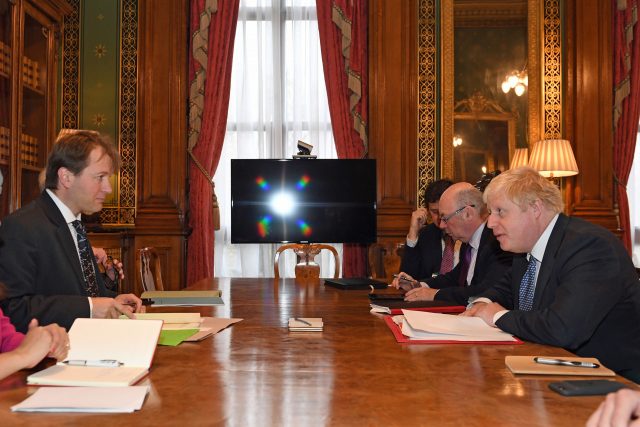 Mr Ratcliffe said he will not know for sure whether his wife's case has gone ahead as planned until he has spoken to her over the phone on Sunday.
"I am obviously watching closely with hope, fingers crossed and excitement – I couldn't sleep at all last night," he said of the situation.
Mr Ratcliffe said he was pleased the Foreign Secretary was in Iran.
"If he comes back and says 'this could be done in six months' time', that is not going to be a great feeling. We are hoping for Christmas still.
"Hopefully, he will be persuasive and charming, and build a good relationship with the Iranian foreign minister … it is definitely good that he is there, but let's wait and see what happens."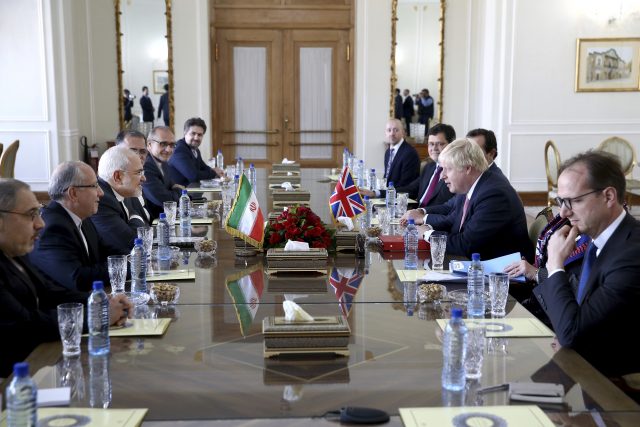 Tehran does not recognise Mrs Zaghari-Ratcliffe's dual UK-Iranian nationality, and refuses access to her for representatives of the British authorities, making a prison visit for the Foreign Secretary unlikely during the trip.
Mrs Zaghari-Ratcliffe's case is one of a small number of cases of dual nationals whose release Britain is seeking on humanitarian grounds on which Mr Johnson will push for progress.
Mr Johnson's trip to Tehran is only the third by a UK foreign secretary since 2003 and comes at a time of tension in the Middle East over Donald Trump's announcement that he is recognising Jerusalem as the capital of Israel.
A Foreign Office spokesman added that Mr Johnson's meeting with his counterpart had been "constructive" and covered issues such as the Iran nuclear deal.