Political turmoil, terror attacks, the Grenfell tragedy and royal news have been some of the defining themes of 2017.
Manchester, London Bridge, Westminster and Finsbury Park became targets for terrorists, with dozens of people losing their lives and many more being injured.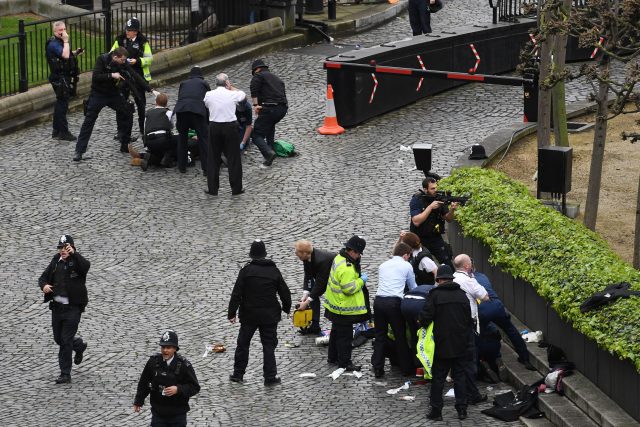 The Westminster Bridge attack in March saw Pc Keith Palmer knifed to death by Khalid Masood as he guarded the Houses of Parliament. Masood, who also killed four pedestrians as he drove across Westminster Bridge, was shot dead by armed police just feet from Big Ben.
Three months later 71 people died when flames engulfed Grenfell Tower in what was the deadliest fire in London since the Second World War.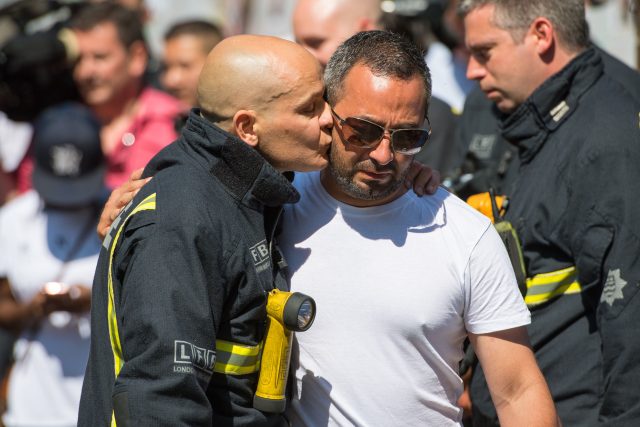 Earlier in June a snap election saw Theresa May lose her Tory majority, despite weeks of intense campaigning. Three people in her constituency voted for a man dressed as Sesame Street character Elmo.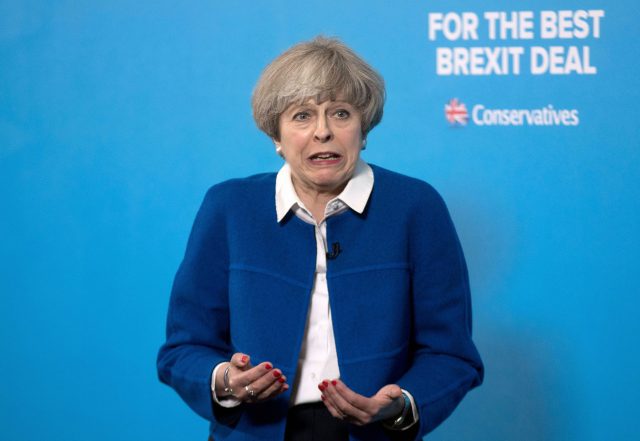 She announced the vote as the country faced growing uncertainty over Brexit, opening the door for herself and other politicians to be followed from chip shops to children's centres as they hustled for votes.
In May, campaigning was suspended in the wake of the Manchester Arena bombing, which claimed 22 lives after an Ariana Grande concert.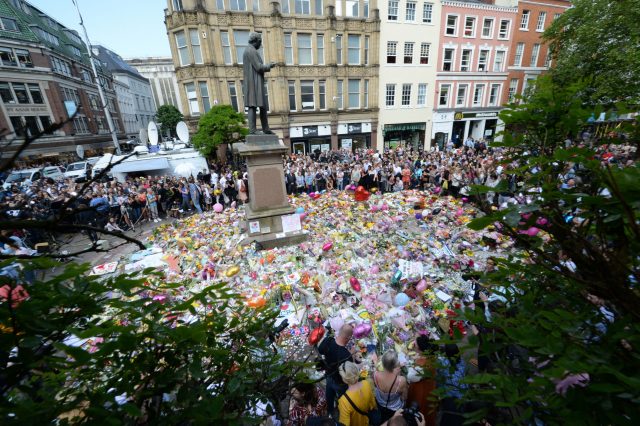 The Queen led the royal family's response to the attack, visiting survivors being treated at the Royal Manchester Children's Hospital.
As well as showing their solidarity with the victims of the tragedies that took place across the UK, the royals were busy making news of their own.
In September Kensington Palace announced the Duchess of Cambridge was expecting her third child.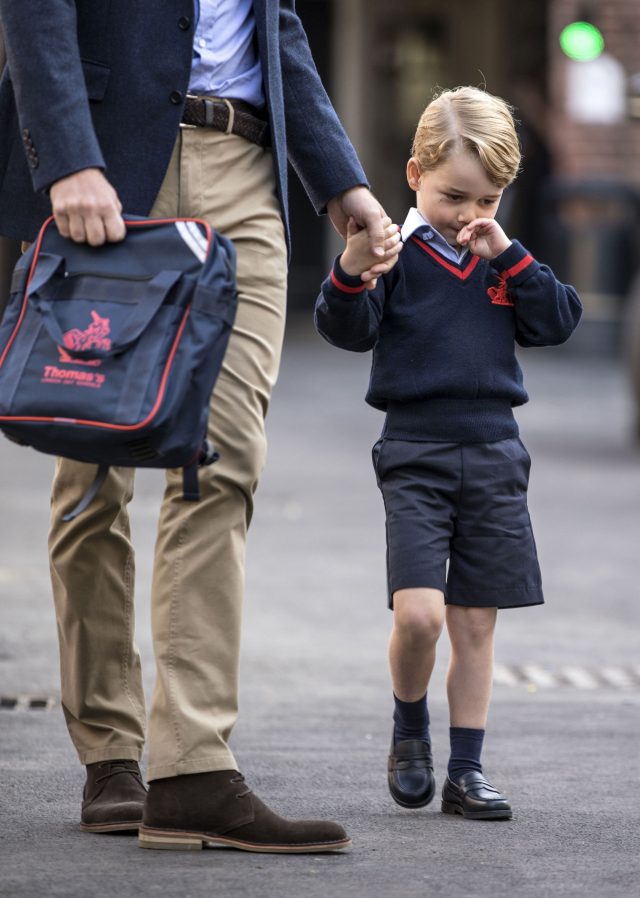 Severe morning sickness meant she was unable to take Prince George to his first day of school at Thomas's Battersea in London.
But Kate was on hand to help Princess Charlotte when the little girl took a tumble on the tarmac during a visit to Airbus in Hamburg, Germany.
Other royal news included the much-anticipated announcement of Prince Harry's engagement to actress Meghan Markle, which was finally confirmed in November.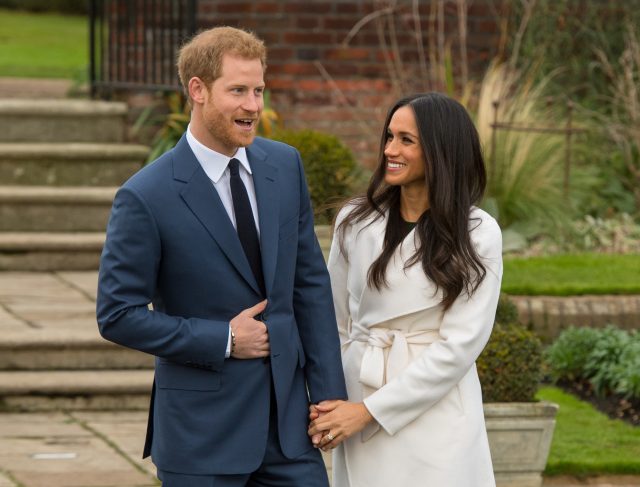 In August, the Duke of Edinburgh attended the Captain General's Parade at Buckingham Palace as his last solo public engagement.
Ms Markle was not the only celebrity to make the headlines in a year which saw the likes of Sir Billy Connolly, Sir Mo Farah and Sir Ken Dodd receive knighthoods.
Away from the world of showbiz, the case of Charlie Gard attracted much attention as the baby's parents battled with the courts to allow them to take him to New York for experimental treatment for a rare inherited disease – infantile onset encephalomyopathy mitochondrial DNA depletion syndrome (MDDS).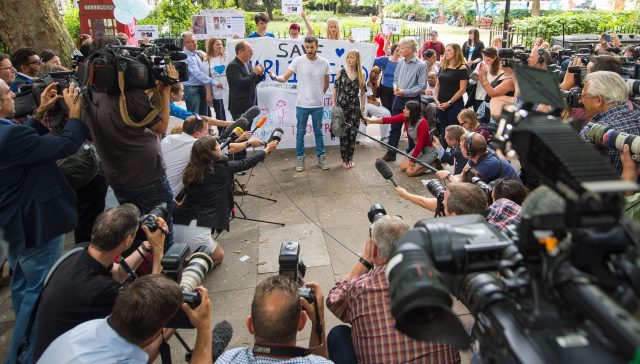 Charlie died on July 28 shortly before his first birthday, after his parents lost the high-profile legal fight.
Five months later another baby was making the headlines, but this time with good news.
Baby Vanellope Hope Wilkins, who was due to be born on Christmas Eve, was delivered prematurely by caesarean section on November 22 at Glenfield Hospital in Leicester.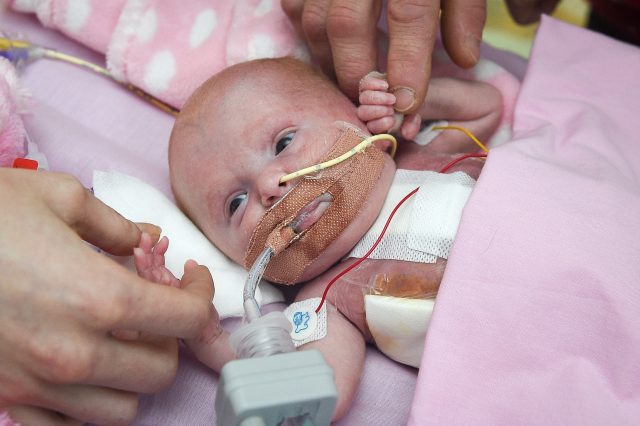 She had a rare condition in which the heart grows outside the body, but she survived and underwent an operation to put her heart inside her chest, in what is believed to be a UK first.
The year also saw the death of a number of well-known faces including Sir Bruce Forsyth, aged 89, and former deputy first minister of Northern Ireland, Martin McGuinness, aged 66.
Other notable events included commemorations to mark the 100th anniversary of the Battle of Passchendaele and Sinn Fein president Gerry Adams announcing that he would step down next year.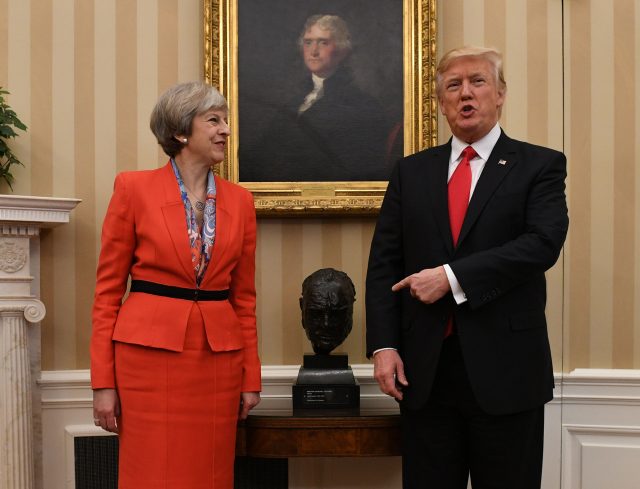 News from across the world included US President Donald Trump's inauguration in January, and clashes in Spain following Catalonia's vote for independence.
Allegations of sexual harassment, which started in Hollywood, inspired the #MeToo movement and quickly engulfed Westminster, where Tory Defence Secretary Sir Michael Fallon resigned after admitting his behaviour had "fallen below the high standards required" of the role.