Boris Johnson will deliver a warning to the Kremlin that Britain is ready and able to retaliate in kind if Russia continues to use cyber attacks to disrupt the West.
The Foreign Secretary will tell Russian counterpart Sergey Lavrov the UK does not aim to behave in a disruptive way online but possesses sufficient capability to serve as a deterrent to potential cyber-aggressors.
His comments came weeks after Theresa May used a high-profile speech last month to accuse President Vladimir Putin of using cyber-espionage and disruption to sow discord in the West and warned Moscow: "We know what you are doing. And you will not succeed."
They follow GCHQ's revelation on Wednesday that Britain has developed sophisticated cyber weapons capable of crippling a hostile state. Parliament's Intelligence and Security Committee was told the agency was developing a "full spectrum" of cyber weaponry.
Speaking to Mr Lavrov in Moscow, the Foreign Secretary will make plain that his visit does not represent an attempt to return relations to "business as usual".
He will also say he wants the kind of mature dialogue between the two permanent members of the UN Security Council that will allow them to work together on issues of mutual interest like preserving the Iranian nuclear deal, pushing forward a political settlement in Syria and countering the threat to global stability from North Korea.
Speaking on the eve of the meeting, Mr Johnson left no doubt Britain had made preparations to respond to continued misuse of cyberspace.
"Over the last year or 18 months we have fully taken on that argument," he told reporters. "The UK is certainly prepared and able to respond should we so desire.
"I can assure you that the UK is a world leader in this field. We don't conduct malign or disruptive cyber activity, but the logic of deterrence is clearly something we appreciate in the cyber field.
"That is something we have acquired and are acquiring."
Mr Johnson said relations between the UK and Russia "haven't been so bad for a very long time".
"There are areas in which Russia is behaving in a more hostile way towards our interests than at any time since the end of the Cold War," he said.
"I will make clear to Lavrov that there are things that we find extremely difficult to accept, and we can't accept."
The occupation of a European state's territory in the Crimea, continuing destabilisation of eastern Ukraine and the western Balkans and attempts to influence democratic processes in the West are all "obstructions in our relationship that can't be ignored", he said.
But Mr Johnson will say these disagreements should not prevent the two countries co-operating on global issues of shared concern.
In face-to-face talks with Mr Lavrov, he will evoke the Second World War alliance between Britain and the Soviet Union as an example of working together despite profound differences.
The Foreign Secretary said: "Our relations with Russia cannot be 'business as usual' whilst Russia continues to attempt to destabilise European states, including Ukraine.
"However, it is vital for international security that we do talk to each other, as the consequences of miscommunication or misunderstanding are grave.
The UK was a firm supporter of the European Union's decision last week to roll over sanctions on Russia and continues to insist that Moscow must live up to the terms of the Minsk Agreement requiring it to cease support for armed separatists.
Mr Johnson will make clear to Mr Lavrov the UK would be responsive to a change in stance.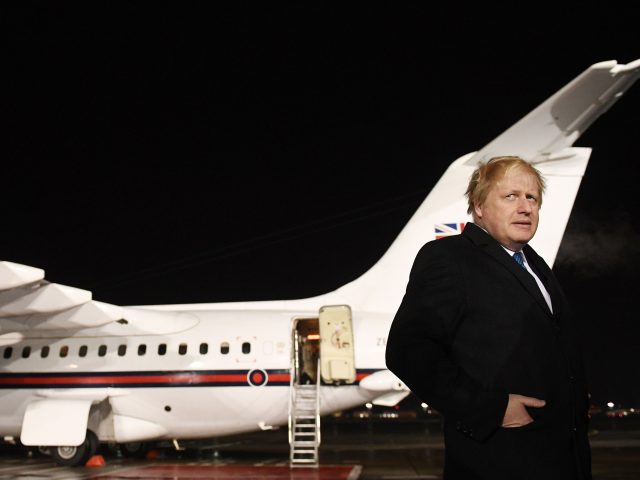 "We have a relationship with Russia that spans over 450 years," he said.
"Our similarities and historical links far outweigh our current political disagreements.
"The Kremlin has positioned Russia in direct opposition to the West, but it doesn't have to be that way."
The two men will discuss the safety of thousands of England football fans expected to visit Russia for next year's World Cup.
Amnesty International UK's head of policy and government affairs, Allan Hogarth, urged Mr Johnson to use the trip to put on record his opposition to Russia's notorious "gay propaganda" law.