A woman has appeared in court charged with murdering a man believed to be her father and burying his body in her back garden.
Barbara Coombes, 63, is accused of killing Kenneth Coombes 12 years ago and preventing his lawful and decent burial.
She made a three-minute appearance at Manchester and Salford Magistrates' Court on Thursday.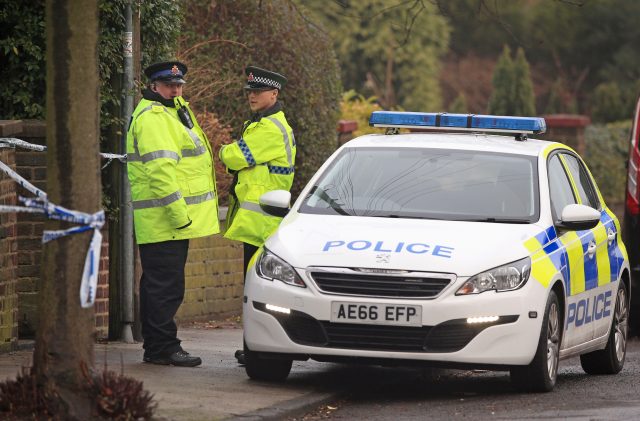 Coombes, wearing black-rimmed spectacles and a brown woollen jumper, spoke only to confirm her name, address and date of birth.
She is accused of murder on January 8 2006 and preventing the lawful and decent burial of a body between January 7 2006 and January 10 2018.
Coombes is also accused of fraud by false representation between January 15 2007 and January 10 2018, by dishonestly making a false representation, sending official letters in the name of Kenneth Coombes, intending to make a gain by claiming monies not belonging to herself.
The final charge is obtaining a pecuniary advantage by deception between January 7 2006 and January 15 2007, by making a false representation that she was a carer for Kenneth Coombes.
The mother-of-one gave no reaction as she was handcuffed to a prison officer and remanded in custody to appear at Manchester Crown Court on Friday morning.
Coombes, of Matlock Road in Reddish, Stockport, was arrested on Sunday.
Police then dug up the garden of her home where human remains were found and she was charged with the four offences on Wednesday night.
The remains have not been formally identified.
The results of a Home Office post-mortem have not been disclosed.
Officers have also gone door-to-door handing a questionnaire to neighbours to say they are investigating the death of Mr Coombes, who would have been in his late 80s in 2005.
District Judge David Scanlon remanded Coombes into custody until Friday morning for her next appearance in court.