A city council has apologised after a museum sold prints of a famous Banksy artwork without permission.
Bristol Museum and Art Gallery had been sending £5 prints of the Angel Bust around the world, with people in Japan, the US and Russia snapping them up.
But a US-based Banksy fan contacted the secretive artist's agent to find out whether the prints were authorised, and was told they were not.
"This was their response: 'Absolutely not, they were printed without our permission.'"
Banksy, an anonymous street artist from Bristol, created the angel sculpture with a tin of pink paint tipped over it for a take-over of the museum in 2009.
Hundreds of thousands of people queued to see Banksy versus Bristol Museum after the artist transformed it into a menagerie of "unnatural history".
The artist left the statue when the exhibition closed.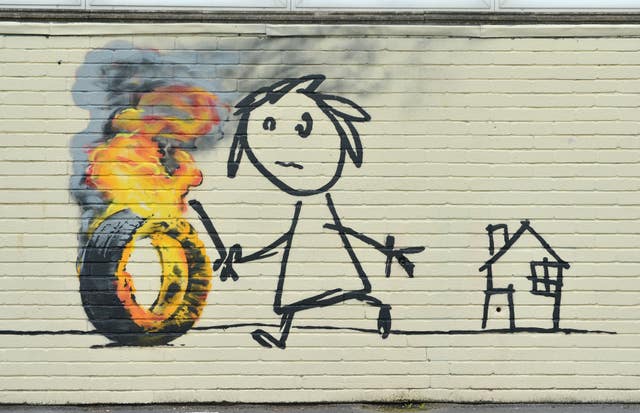 "We own the artwork in question and had been granted permission to produce the image in our guide to the art gallery published last autumn.
"It was assumed that this would allow us to produce prints, however having contacted Banksy's management we were told that this was not the case.
"As a result we have taken the decision to withdraw all prints from sale and offered full refunds to any customers.
"We have apologised to Banksy and would like to offer our apologies to any customers who felt misled by this sale."