Embattled Ukip leader Henry Bolton has rejected calls to quit as he vowed to purge the party of those he blamed for "factional infighting".
In a statement, a defiant Mr Bolton said Ukip's ruling national executive (NEC), which passed a vote of no confidence in his leadership on Sunday, was "not fit for purpose" as he promised to bring in a new party constitution.
Earlier a series of senior figures, including deputy leader Margot Parker and assistant deputy leader Mike Hookem, announced they were quitting, insisting his position had become "untenable".
"Without reflecting at all on its individual members, the NEC, as presently constituted, is unfit for purpose and has severely handicapped the party's progress and political delivery for some years, as all recent Ukip leaders will attest," he said.
"It has not only lost the confidence of me as the party leader in its ability to act objectively as the party's governing body, it has also lost the confidence of a large proportion of the membership.
"The NEC requires significant and urgent reform. To that end, again during the coming weeks, I shall be proposing a new party constitution, with a newly constituted and reformed NEC.
"Likewise, it is now time to put an end to the factional infighting within the party and to remove those who have been a part of that. In a single phrase, it is time to 'drain the swamp'."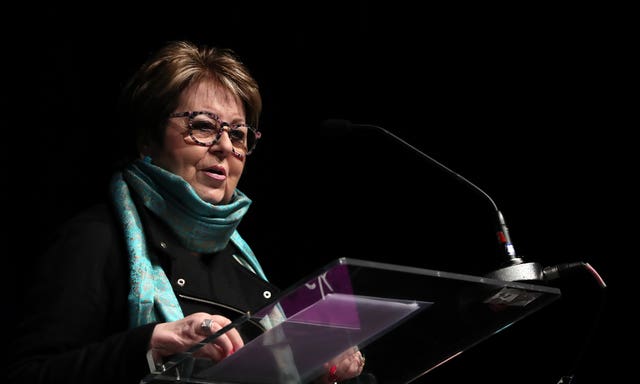 Mr Bolton has been facing a stream of calls to resign following the disclosure that his ex-girlfriend Jo Marney, 25, posted a series of racist tweets about Prince Harry's fiancee, Meghan Markle.
East Midlands MEP Ms Parker told BBC Radio Northampton that Mr Bolton's personal life "took over the job he was elected to do" and urged him to stand aside.
She said: "It would be quicker and cleaner if he came to the conclusion he could go sooner rather than later.
Mr Hookem, who resigned on Friday but made the decision public on Monday, said the situation had become an "almost farcical scandal".
"Ukip is now in the preposterous situation of the leader's private life being of more interest than the party," Mr Hookem said in his resignation letter to Mr Bolton.
Other figures to quit included London spokesman Peter Whittle, trade spokesman William Dartmouth, education spokesman David Kurten, and local government spokesman Tim Aker.
Earlier, Ukip chairman Paul Oakden suggested that former leader Nigel Farage could take on a greater role in the party.
He told BBC Radio 4's Today programme: "I think everybody would like him to have a greater role in Ukip. Whether that's as leader or not, I don't know if I would subject Nigel to that."