Princess Eugenie and fiance Jack Brooksbank have opened up about their engagement and wedding.
The pair chatted to the BBC's The One Show presenter Matt Baker in the Picture Gallery at Buckingham Palace.
1. It was love at first sight
Mr Brooksbank revealed they fell in love on a ski trip to Verbier. "We were ski-ing which was amazing. Love at first sight," he said.
Eugenie said: "We have the same passions and drive for life."
Mr Brooksbank added: "We're just very, very excited to spend a lifetime together."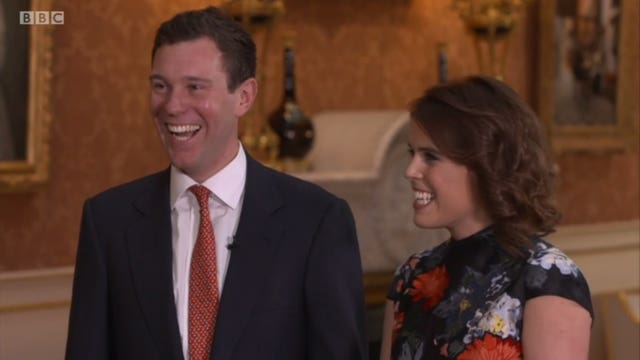 Asked if he felt like a member of the royal family, the groom-to-be said to Eugenie: "It's very, very special to be part of your family now. But no, just Jack and Eug I suppose."
3. Eugenie cried after the proposal during a holiday to Nicaragua
"I was over the moon, crying," she said, adding: "Complete surprise."
4. The former party fixer went for a traditional proposal
"I did get down on one knee," Mr Brooksbank revealed.
5. The Queen was one of the first to know
Eugenie said her grandmother was very happy and that she was let in on their secret engagement early on.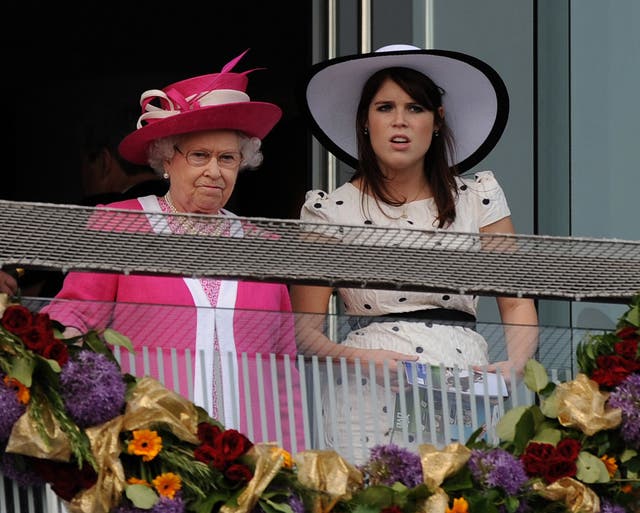 "We left her this weekend, and had a lovely time. She was very happy, as was my grandfather."
6. The proposal took place near a beautiful lake
The princess said: "The lake was so beautiful, the light was a special light I've never seen."
7. They designed the ring together and Eugenie has only been wearing it for less than 24 hours.
Mr Brooksbank said: "I went and found an amazing padparadscha sapphire but then didn't want to do anything until Eugenie had signed off on it."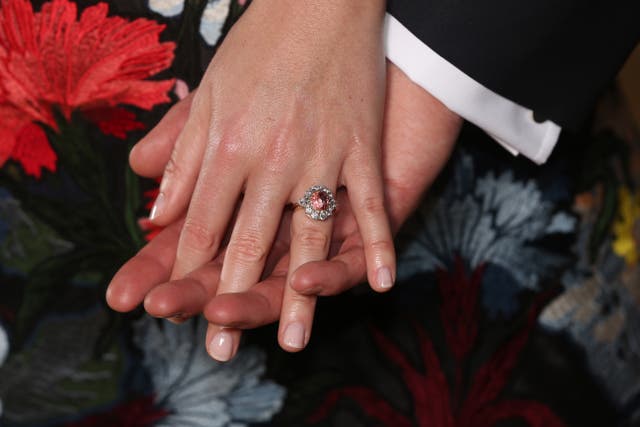 Asked whether she would wear a straight gown or a meringue, Eugenie replied: "I don't know. Maybe a mix of both. Can you do that? Is there such a thing?
"No meringue shoulders – that's a little bit out of fashion – maybe it's in fashion now?  We'll see what happens. Planning will start as of tomorrow."