Boris Johnson's call for extra spending on the NHS after Brexit has been backed by Health Secretary Jeremy Hunt.
The Foreign Secretary's decision to make clear he would use Tuesday's Cabinet meeting to press for an additional £5 billion for the NHS attracted a rebuke from Theresa May, who warned ministers they should keep such discussions private.
But despite exasperation at Mr Johnson's intervention, with ministers backing the Prime Minister's view that Cabinet talks should stay confidential, it is understood there was some support around the table for his position.
In a move that could put pressure on Mrs May to boost NHS spending, Mr Hunt later told the Commons Health Committee: "I don't think any health secretary is ever going to not support potential extra resources for his or her department."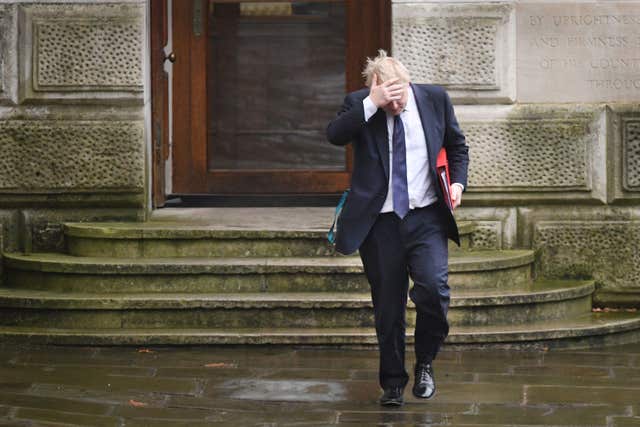 In the hour-long discussion that followed, there was frustration at the way Mr Johnson's intentions became public knowledge, although some ministers backed his overall position.
As well as Mr Hunt, the Foreign Secretary's fellow Vote Leave campaigners Michael Gove and Chris Grayling supported his call for the NHS to benefit from the "Brexit dividend".
Downing Street made clear that senior ministers had concerns about the privacy of Cabinet talks.
"The Prime Minister and a large number of ministers made the point that Cabinet discussions should remain private," Mrs May's official spokesman said.
He said that while most members had contributed to the discussion, no minister had mentioned a "specific number in relation to NHS funding".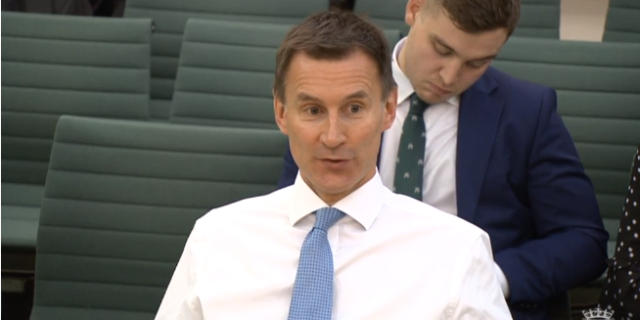 "Mr Johnson is the Foreign Secretary," he told reporters as he arrived for a meeting of EU finance ministers in Brussels.
"I gave the Health Secretary an extra £6 billion at the recent Budget and we will look at departmental allocations again at the spending review when that takes place."
There was also an angry response from some Tory MPs, with former minister Anna Soubry warning Mrs May he would bring her down unless she sacked him.
The row broke out amid signs of growing frustration among some backbenchers at the Government's performance, prompting renewed speculation that the Foreign Secretary was "on manoeuvres".
Last week he again drew attention to his controversial claim during the EU referendum that leaving the bloc would release an additional £350 million a week to spend on the NHS, claiming the figure was actually an underestimate.
Ms Soubry, a prominent pro-EU campaigner, said the time had come for the Prime Minister to get rid of him.
He had shown "longstanding incompetence and disloyalty" and unless Mrs May acts now "Boris will bring her down", she said.
Mrs May's former chief of staff Nick Timothy hit out at Mr Johnson.
"Breaching collective responsibility and leaking Cabinet discussions are bad enough but part of political life," he said.
"But pre-briefing your disagreement with Government policy ahead of Cabinet?"
Justice minister Phillip Lee said "now was not the time" for such a debate, adding: "I'm getting on with my own job – as should others."
Speculation that Mr Johnson was attempting to engineer a row in order to resign or be sacked over a matter of principle were dismissed as "utter nonsense" by his allies.