A major road in central London has reopened after a gas leak led to the closure of two major railway stations and the evacuation of 1,450 people.
Heaven nightclub was cleared and guests at a nearby hotel were moved into emergency accommodation after the alarm was raised in the Strand at around 2am on Tuesday.
Engineers located the gas escape at the junction of Craven Street with Corner House Street, and had to check nearby buildings for gas before the area was reopened just after midday.
Charing Cross and Waterloo East stations were shut, with services diverted into Victoria, Cannon Street and Blackfriars.
National Rail said all lines have now reopened, but trains may continue to be cancelled, delayed or revised until around 3pm.
The Amba Hotel, nearby flats, offices and Charing Cross stations were evacuated after high levels of natural gas were detected at Craven Street.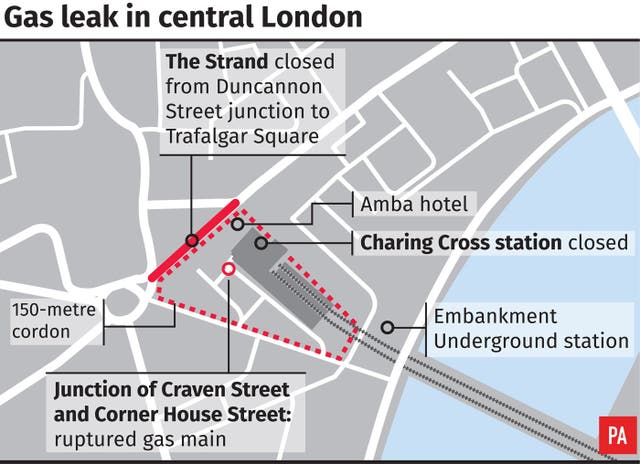 "With the ageing pipes in London, there is an ongoing programme at the moment to replace all the pipework.
"It's just one of those things. It happens."
Mr Loft said there was no danger to the public.
James Harrison, head of operations in London for gas supplier Cadent, said the cause of the leak is unknown.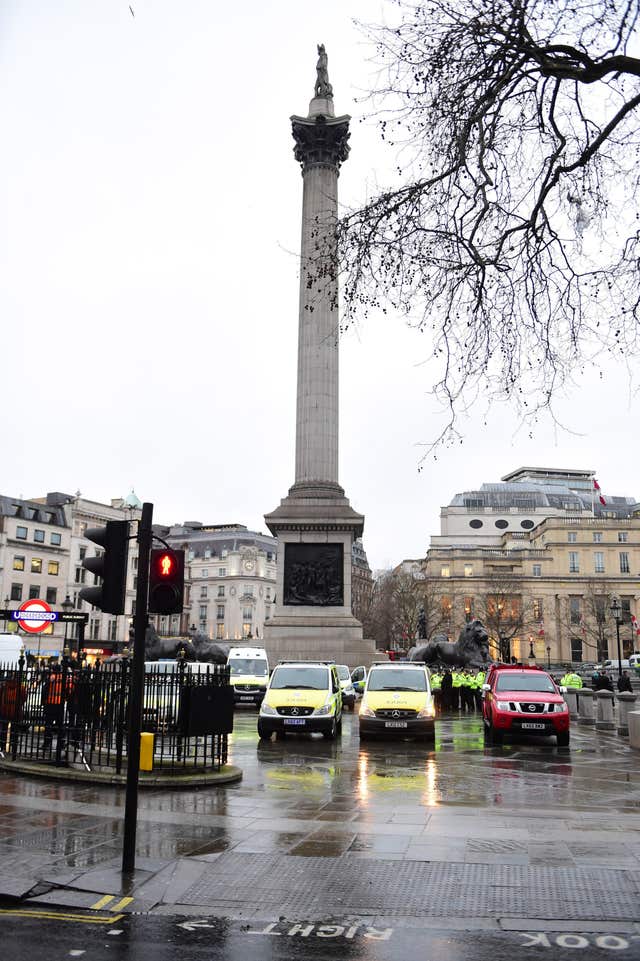 Mr Harrison said buildings were evacuated in order to "safeguard the public" and to enable engineers and emergency services to fix the gas leak.
Charing Cross is London's fifth busiest station, used by about 42 million passengers a year.
The Strand, a major route through central London, was closed and a 165-yard (150 metre) cordon put in place while National Grid engineers tried to isolate the leak.
Witnesses at Heaven nightclub in Villiers Street described "chaos" as people tried to leave "as fast as possible".