Almost 300 workers are set to lose their jobs after two power stations missed out on contracts to supply electricity across the island of Ireland, unions have warned.
Kilroot power station in Co Antrim faces closure within months after failing to land a contract to supply the new integrated single electricity market (ISEM).
Nearby Ballylumford, which like Kilroot is owned by AES, also faces an uncertain future after it failed to win a contract in a new auction process aimed at increasing competition in the all-Ireland wholesale supply market.
Three unions representing workers at the plants said 270 jobs were at risk.
GMB, Prospect and Unite said 120 staff were facing redundancy at Kilroot and 30 at Ballylumford, with 120 contract workers also set to lose their jobs.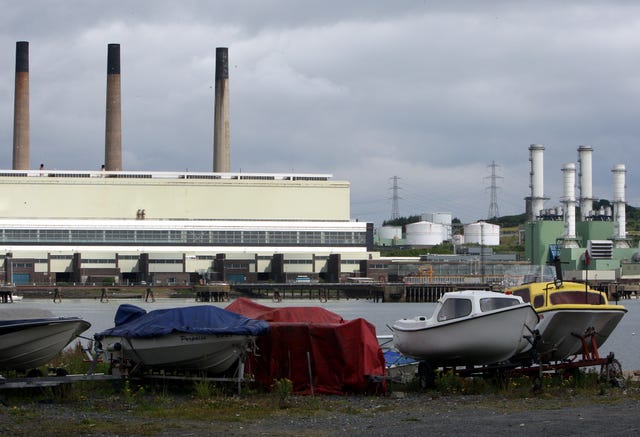 "Management has indicated to us that critical generation units at both AES Ballylumford and Kilroot power stations have been denied contracts for supply under the all-island electricity capacity auction," she said.
"This decision will mean that the company cannot cover their fixed costs.
"As a result, Kilroot power station in Carrickfergus now faces closure from the end of May 2018.
"This outcome threatens to make redundant all 150 AES workers on site as well as the 120 direct, full-time contractors who are employed by local
firms.
"Union representatives are calling on local politicians and the UK Government to intervene in the decision of the all-island regulatory authorities and transmission system operators not to award Capacity Market Remuneration (CRM) contracts to the units.
"This decision effectively shuts down 36% of Northern Ireland's electrical generation capacity. Such an outcome will be a disaster for local jobs and security of supply."
Assembly member Stewart Dickson expressed concern.
"Kilroot is a key part of the East Antrim community and the wider Northern Ireland economy," he said.
"The decisions around the energy auction seem premature and potentially counter-productive."