The Duchess of Cambridge's hairdresser has shed some light on the tools of her trade used to keep the royal hair looking at its best.
Amanda Cook Tucker has posted on social media a picture of the dozens of hairbrushes, dryers, combs, tongs and cans of hairspray she will need when Kate begins her four-day tour of Sweden and Norway with William on Tuesday.
The hairdresser lined up the products and equipment on the floor for the image, which included 13 hair brushes.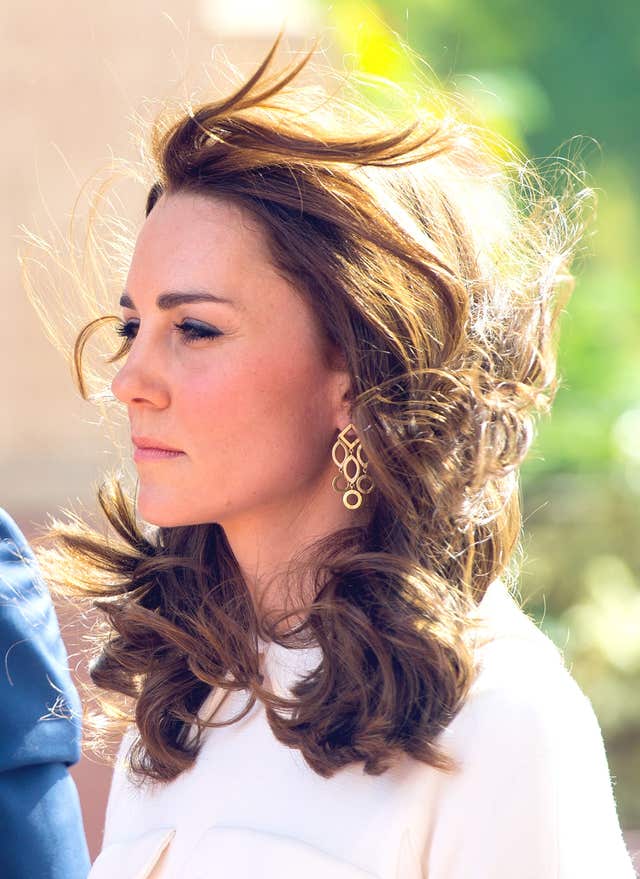 The duchess, who is around six months' pregnant with her third child, will have to be perfectly groomed for a number of events while in Scandinavia, from a black-tie dinner to meeting children having a skiing lesson.
Now a regular on the Cambridges' overseas tours, Mrs Cook Tucker had cut William and Harry's locks for many years before caring for what the Duke once joked was Kate's "nightmare" hair.
She was called into action soon after the birth of Kate's children, travelling to the private maternity unit of St Mary's hospital in London to prepare the Duchess's brunette locks before she was photographed by the world's press.