The so-called youthquake that fuelled support for Jeremy Corbyn at the general election was a myth, according to a study.
Turnout among young voters was broadly similar to the 2015 poll and may even have decreased, academics found.
Voters under the age of 25 were more likely to vote Labour than ever before but were no more likely to turn out than in previous years, the British Election Study discovered.
"The Labour 'youthquake' explanation looks to become an assumed fact about the 2017 election," the report said.
"The Oxford English Dictionary even declared 'youthquake' their word of the year. But people have been much too hasty. There was no surge in youth turnout at the 2017 election."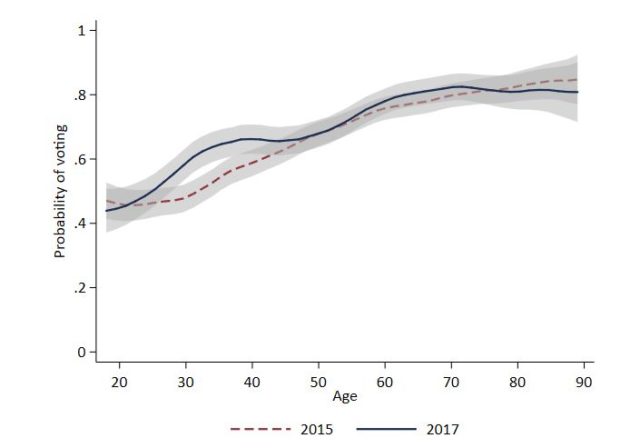 Labour's leader,  regularly greeted with chants of "Oh Jeremy Corbyn" and often pictured surrounded by young people during the election, was often credited with mobilising previously disengaged voters under 25.
But the study said the claims were "largely based on anecdotes".
Analysis of the 2015 election and the snap poll in 2017 found older people were much more likely to have voted than young people and the age-turnout relationship had barely changed.
It found it was likely that there had been a small increase in turnout across a large age range.
"We can be confident, though, that there was no dramatic surge in youth turnout of the sort suggested by some other surveys. In short, there was no 'youthquake'," it added.