The Labour leader of Haringey Council is to stand down after complaining of sexism and bullying behaviour during a bitter party row over redevelopment.
Claire Kober will not seek re-election in the north London borough in May following a long-running controversy over a proposed £2 billion housing project known as the Haringey Development Vehicle (HDV).
Labour leader Jeremy Corbyn has opposed the project, which has been criticised by many on the left of the party.
In an unusual move,  Labour's ruling National Executive Committee (NEC) requested last week that Haringey Council call a halt to the scheme, which involves partnership with the private sector.
Ms Kober told the London Evening Standard: "The sexism, bullying, undemocratic behaviour and outright personal attacks on me as the most senior woman in Labour local government have left me disappointed and disillusioned."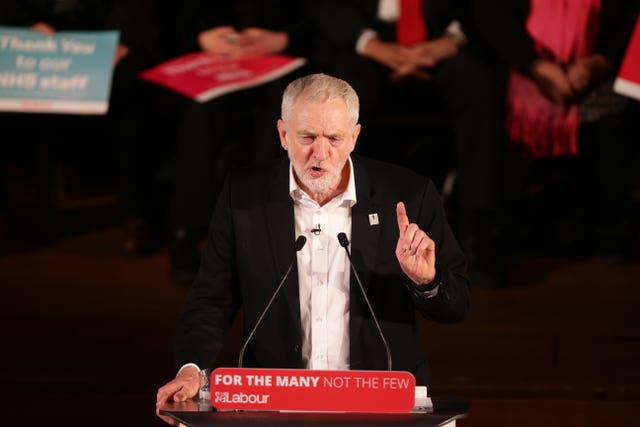 Praising council colleagues, Ms Kober said: "I am only sorry that many have been denied the opportunity to stand once again."
Critics of the HDV have described the scheme as "social cleansing", while Ms Kober, who has led the council since 2008, returned fire by hitting out at "ideological dogmas".
The £2 billion scheme would see the transfer of council assets and land into a 50/50 partnership with a private developer.
Labour former frontbencher Harriet Harman said she was "really disappointed" that Ms Kober was standing down.
She told BBC Radio 4's The World at One: "I just cannot speak to highly of Claire. I'm really disappointed that she is standing down.
"All that she says about the difficulty about being a woman in leadership I'm sure is absolutely true and is a challenge to all of us in the party, the Labour Party, which is a party of women and equality after all.
"It's a challenge for all of us. Yes, of course it's a bigger responsibility on the leader, but actually it's the Labour Party that's always strived to sort this out.
"The Labour Party is going to have to publish its pay gap along with other political parties, and that is a good thing."
Ms Harman said she had "underestimated" Mr Corbyn in the past, and he was "improving" the way he deals with the party's MPs.