A major cigarette smuggling operation has been disrupted by Border Force officers at Belfast Port.
Eight million cigarettes destined for sale in the UK were discovered hidden on a ship from Singapore on Saturday, the Border Force said.
The load was listed as bed linen with a delivery address in Co Down, but during the search officers discovered 40 pallets with a total of 800 boxes containing the cigarettes.
This is the biggest single seizure of cigarettes at Belfast Port in six years.
Border Force said had the smuggling attempt not been stopped it could have cost the Treasury approximately £2.6m in unpaid duty and VAT.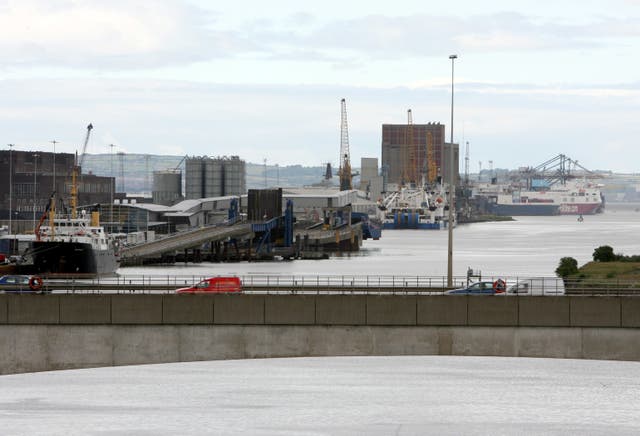 "The black market cheats honest traders and it is effectively stealing from the public purse money that could be used to pay for healthcare, education and other services."
He added: "People tempted by cheap cigarettes and tobacco should think again."
Border Force officers use hi-tech search equipment to detect banned and restricted goods that smugglers attempt to bring into the country.
They use an array of search techniques including sniffer dogs, carbon dioxide detectors, heartbeat monitors and scanners to find illegal drugs, firearms and tobacco.