The cause of a fire which ripped through parts of London Zoo days before Christmas is still unknown, a manager said, as the yearly stocktake gets under way.
The annual event, in which more than 19,000 individual animals are counted, was delayed by more than a month after four meerkats and an aardvark died in the blaze on December 23.
Mark Haben, zoological manager at Zoological Society of London (ZSL), said the incident had brought staff at the zoo together in preparation for the new breeding season.
He told the Press Association: "A couple of months in, it's still early days for us and we don't know the cause of the fire, so it's early days for us to speculate and there's still an ongoing investigation.
"Anything like that has an impact and it's very upsetting for everyone who works here.
"But the wider impact is that it has brought everyone together and really allowed us all to support each other, and really focus on our animal breeding for this year."
He added: "The whole zoo has pulled together, the Society pulled together and we're really gearing up for a successful 2018."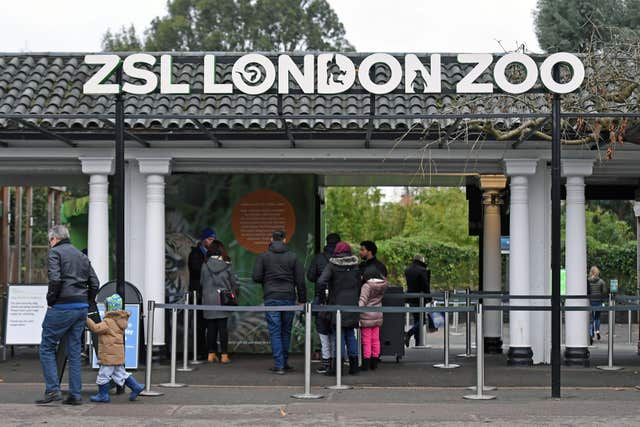 With more than 700 species to be counted across animals including bugs, lions, penguins and fish, the process will continue throughout the week.
Zookeepers try to make the day as "relatively positive" for the 19,289 animals, by counting them during their feeding time and taking a microchip reading off them.
The attraction, which brought in 1.2 million visitors in 2016, expects to welcome more animal births following a "very successful" breeding season last year which ended with the birth of an okapi, named
after Meghan Markle.