Theresa May has announced a £300 million package of cultural and creative deals with China, including plans for Cornwall's Eden Project to open a water-themed educational centre in the coastal city of Qingdao.
And she unveiled a new agreement between the Department for Digital, Culture, Media and Sport and China's State Administration of Cultural Heritage for a three-year programme of activity to develop cultural heritage co-operation.
The Prime Minister, who is on the final day of a three-day trip to China, said that, as well as supporting jobs in the UK, the deals would "deepen the strong ties" between the people of the two countries.
They are the latest in a succession of cultural links which will see China's famous terracotta warriors arrive in Liverpool for a major eight-month exhibition next week.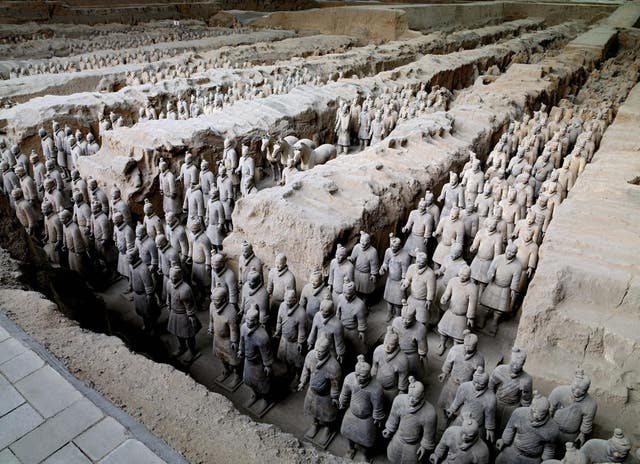 1. A Serpentine Pavilion in Beijing modelled on the Serpentine Gallery in London's Kensington Palace Gardens.
2. ITV hits Poldark and Mr Selfridge to be shown on Chinese TV.
3. Ten animated feature films to be co-produced by the UK's Zycon Media (UK) and China's DeZerlin, with each to be followed by an animated television series, employing hundreds of artists, technicians, and performers over eight years.
4. Joint production of the fifth season of children's animation Octonauts by UK company Silvergate Media and China's CCTV Animation.
5. The development by Merlin Entertainments Plc of a Dungeon attraction in Shanghai, and a Little Big City in the capital, as well as the opening in 2019 in Beijing of China's third Legoland Discovery Centre.
6. A water-based tourism and education centre to open in 2020 in Qingdao by the Eden Project International and China Jinmao Holdings Limited, as well as pre-planning for an Eden project in a former limestone mine near the city of Tianjin.
Mrs May said: "Both the UK and China have rich and distinctive cultures of which we are rightly proud. Today's agreements mean we will work even more closely together, collaborating on film festivals, theme parks, architecture, history and much more.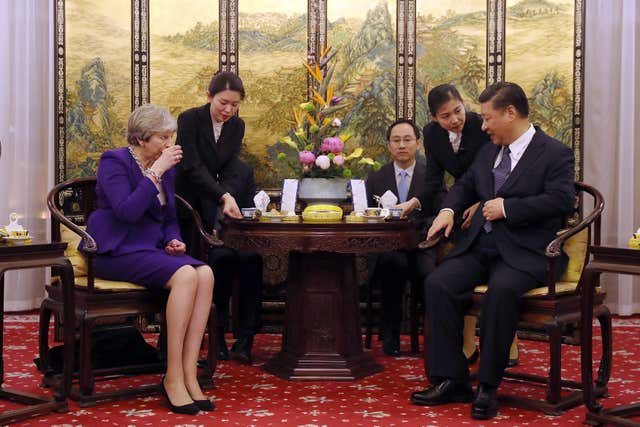 "By sharing our history and culture we will also deepen the strong ties between our two peoples."
The creative industries is the UK's fastest-growing sector, employing one in every 11 in the workforce, according to Downing Street.
The UK is keen to secure a slice of the work expected to be generated as the cultural and creative sector grows to reach a predicted 5% of China's GDP by 2020.
A 2016 British Council survey found that 82% of Chinese respondents regarded the UK as attractive – more than any other G20 country.