Commuters faced icy conditions on Monday morning, with heavy snow expected in parts of Scotland amid warnings of vehicles becoming stranded on roads.
The Met Office has issued warnings for snow and ice across large swathes of the country, leading to a frosty start to the half-term holidays.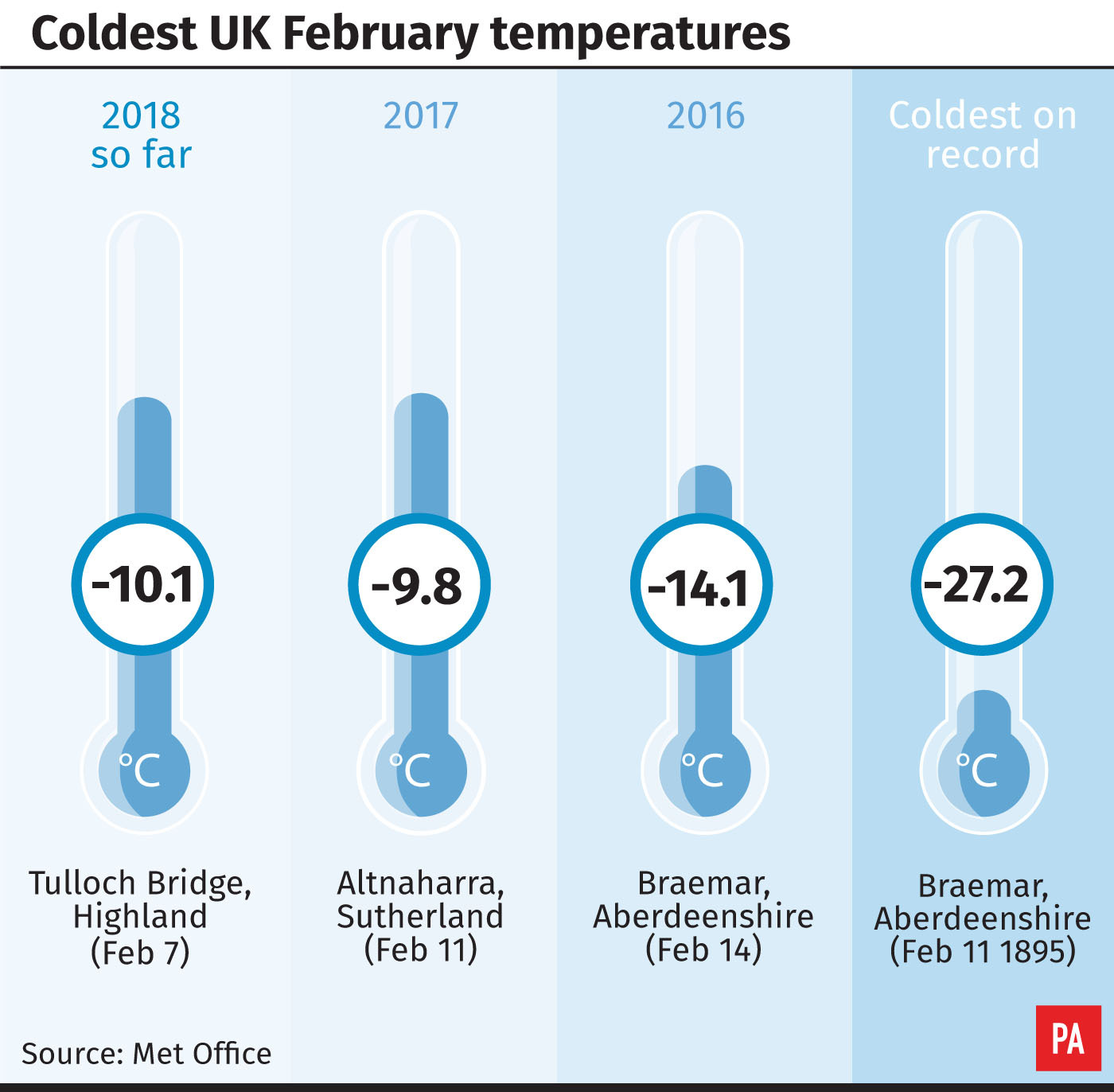 Issuing a yellow warning for ice, which is in place until noon on Monday and covers areas including north-west England, Wales, and south-west England, the Met Office said: "Heavy hail and snow showers are expected during Monday morning and will lead to ice and snow accumulating on many surfaces. Longer journey times by road, bus and train services are likely while some vehicles could become stranded."
Forecaster Rachael Adshead said earlier that winds will ease across the south of England and Wales overnight, while at the same time showers will die out across central and eastern parts.
"So what we're left with is a good amount of clear skies and relatively light winds, particularly across southern parts of the UK and that will lead to a cold night."
Ms Adshead said Monday may feel slightly less cold than Sunday, with wintry showers expected in the north and west.
Scotland, Northern Ireland and north-west England will see snow showers, while further south is more likely to see a mixture of rain, sleet and hail.
There could be a some respite, however, with milder temperatures set to return mid-week.