An image of a single atom of the metal strontium suspended in electric fields has won a prestigious science photography prize.
David Nadlinger's photo, Single Atom In An Ion Tap, was captured through the window of a vacuum chamber in an Oxford University laboratory, using an ordinary digital camera on a long exposure shot.
Two metal electrodes, two millimetres apart, held the strontium almost motionless as it was illuminated with a blue-violet-coloured laser.
Mr Nadlinger said: "The idea of being able to see a single atom with the naked eye had struck me as a wonderfully direct and visceral bridge between the minuscule quantum world and our macroscopic reality.
"A back-of-the-envelope calculation showed the numbers to be on my side, and when I set off to the lab with camera and tripods one quiet Sunday afternoon, I was rewarded with this particular picture of a small, pale blue dot."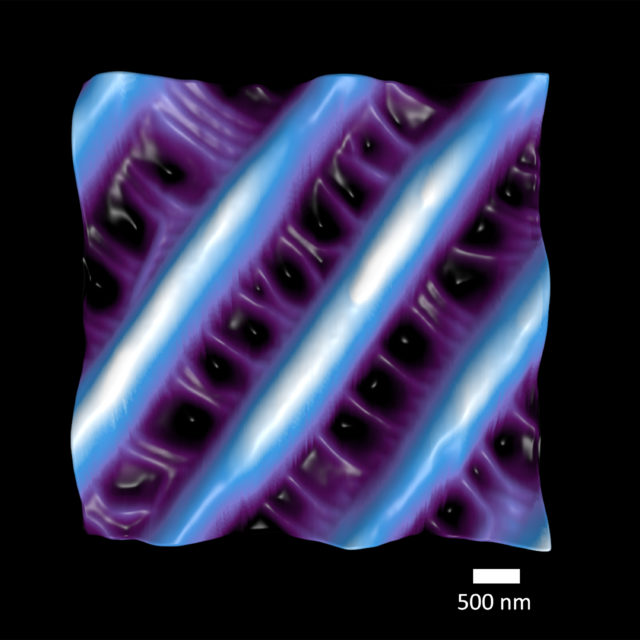 There was also a two-part entry from Luke Cramphorn of the University of Bristol Robotics Laboratory, featuring a robotic hand and arm taking a selfie with a selfie stick and a mobile phone, along with the selfie photograph itself.
Professor Dame Ann Dowling, the president of the Royal Academy of Engineering and one of the judges, said: "Not only do we have really strong, attractive photographs, the stories behind them about the research and why it is being done are inspiring."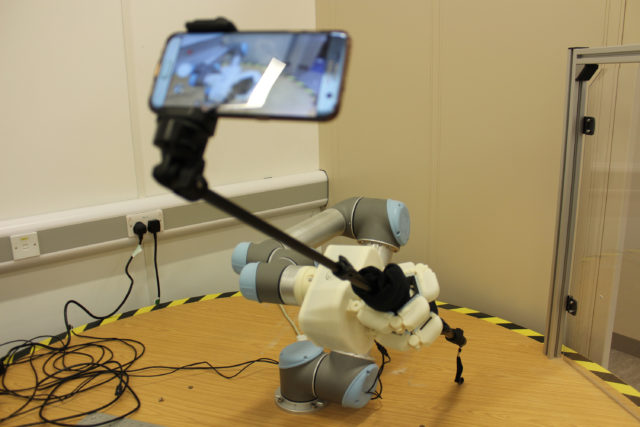 "They show that our researchers want to tell the world about the beauty of science and engineering."