Jeremy Corbyn has said Labour still has a lot of campaigning to do to win back support in Scotland as he rounded off a visit north of the Border.
The Labour leader attended a community centre in Kilwinning, North Ayrshire, on Tuesday following a rally in Midlothian the previous evening where he predicted the "collapse" of the Conservatives and the rise of a Labour UK government.
He said he was happy to be working with Scottish leader Richard Leonard, who joined him on the campaign trail.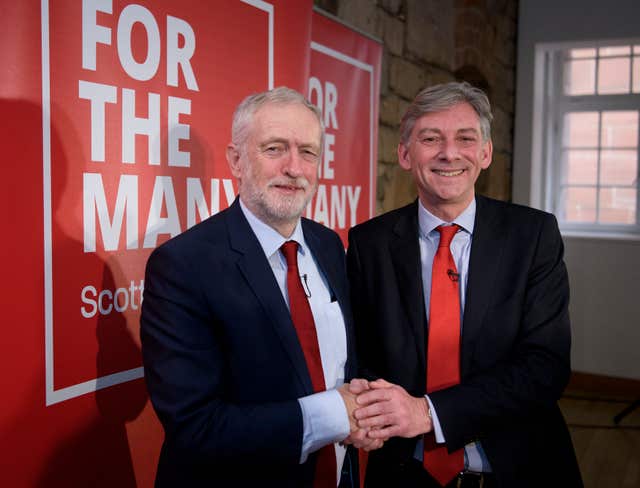 "Our membership has grown, our activities have grown and we're doing very well in by-elections all over Scotland.
"Yes, we have a lot of campaigning to do and yes, we have a lot of support to get, but fundamentally if this country doesn't turn the corner and abandon austerity and start investing in jobs, infrastructure and people then what is the future going to be?
"We can't go on with these levels of inequality all across the UK, and a UK Labour government will change things."
Mr Leonard said his party would end cuts to councils, increase NHS funding and add £5 a week to child benefit.
"Instead, the past decade has been marked by a nationalist government passing Tory austerity to Scottish communities, with £1.5 billion worth of cuts since 2011.
"With 260,000 children living in poverty, that is simply shameful."