Sinn Fein's new leader, Mary Lou McDonald, has accused Irish premier Leo Varadkar of being "smarmy".
Mrs McDonald referred to Mr Vardakar's penchant for novelty socks and his reference to the film Love Actually during his first visit to Downing Street last year and said: "Leo is kind of smarmy."
Her jibe at the Taoiseach comes less than a day after she replaced Gerry Adams as Sinn Fein president during a special party conference in Dublin on Saturday.
It is not the first time Mrs McDonald and Mr Varadkar have clashed.
In September the Taoiseach accused Mrs McDonald of being "very cranky" and compared her to French far-right leader Marine Le Pen during ill-tempered exchanges in the Dail.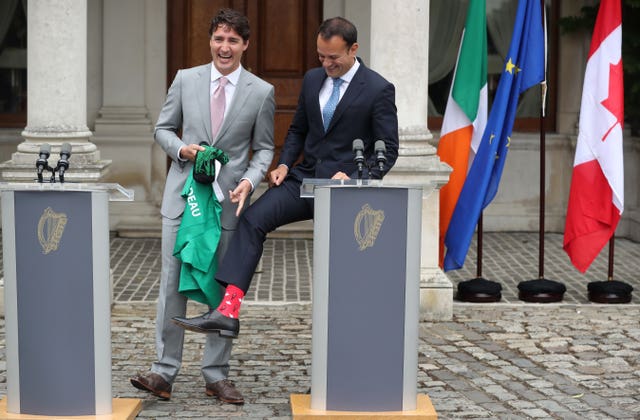 She added: "Leo is kind of smarmy. You'll have seen him in Number 10 talking about Love Actually and donning various pairs of socks. So, smarmy."
Mrs McDonald said she was hopeful she would see a united Ireland within her lifetime as Sinn Fein president.
"I would be hopeful that in the course of my tenure as leader that, yes, we would secure a referendum on unity and we would win it. It's doable," she said.
She described Brexit as an "absolute disaster" and said it was "mutually incompatible" with the Good Friday Agreement.
"I sense a real resentment amongst Irish people that Ireland becomes collateral damage in a power play with the Tories in Dublin," she said.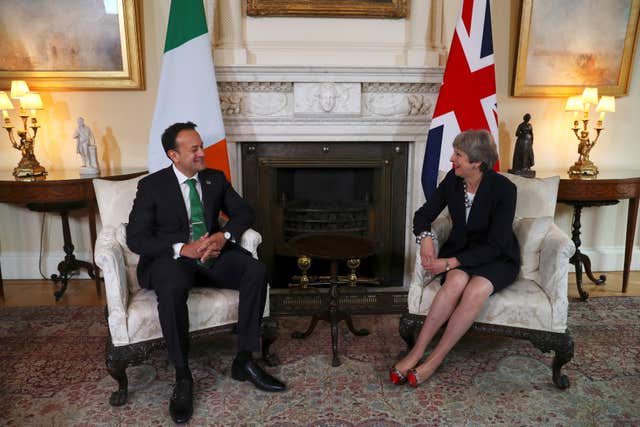 "It is alarming to hear the mantra from London 'we are gone, we are out' with no sense of the consequence of that."
With crisis talks due to resume at Stormont on Monday aimed at restoring the powersharing executive Mrs McDonald said she was hopeful an agreement could be reached with the DUP.
"I think we can do business with Arlene Foster," she said.
Mrs McDonald added that issues remain to be resolved but said they are "nothing insurmountable".
She warned that there is a  "very dangerous" level of polarisation in Northern Ireland.
"I don't see (the situation in Northern Ireland) returning to the circumstances that fed such an ongoing protracted and deep conflict.
"However I am aware that on the ground in the north there has been a level of polarisation that I regard as very dangerous," she said.