Singer Sandie Shaw said she was thrilled to be honoured at Buckingham Palace, adding that there had been a failure in the past to recognise women in music.
The Swinging Sixties star said the Prince of Wales seemed "stunned" that the 70-year-old was only now being given an award.
Following her conversation with Charles, she said: "He was a bit stunned it had taken so long.
"He said 'Why? Why has it taken so long for you to get here?'
"I told him the truth – the truth is that women in music haven't tended to be honoured in the past, certainly not in the '60s."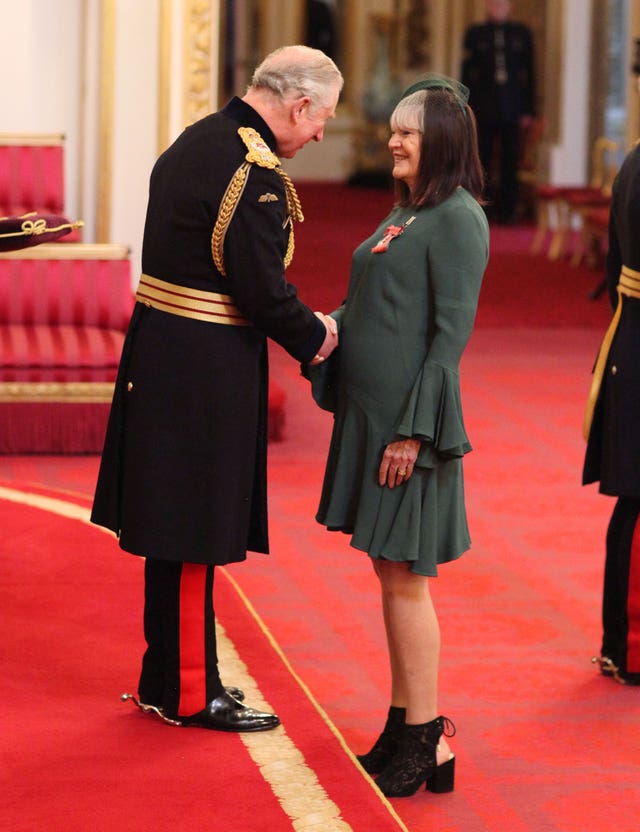 She added: "He said he was glad I was here now."
Shaw, who said she felt "quite thrilled" about her honour, achieved three UK number one singles in her career and was known for performing barefoot.
The Eurovision winner revealed she does not take much interest in the singing contest – admitting she never watches it.
Asked if she had seen SuRie's track Storm being chosen on Wednesday night to represent the UK at this year's event, she said: "No, I watched Silent Witness."
Sande, who was born in Sunderland to Zambian father Joel Sande and English mother Diane Sande, has had a string of hits including two UK number one singles.
The 30-year-old Next To Me musician, from Alford, Aberdeenshire, was named Brit Awards Critics' Choice winner for 2012 and in the same year performed at the opening ceremony of the Olympic Games in London.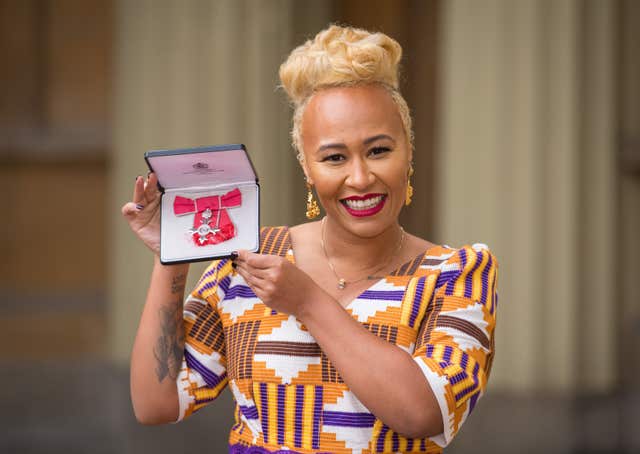 "So we've all been on such a big journey together. Being here is so much to do with their sacrifices as well as mine so it was a great treat for all of us."
Designer Sir Terence Conran had the rare privilege of becoming a member of the  Order of the Companions of Honour – a special award held by only 65 people at any one time, recognising services of
national importance.
The 86-year-old founder of furniture company Habitat was recognised for services to design.
Former senior Brussels official Sir Jonathan Faull was knighted and made a knight commander in the most distinguished order of Saint Michael and Saint George.
The former director general in the European Commission was honoured for services to UK relations with the European Union.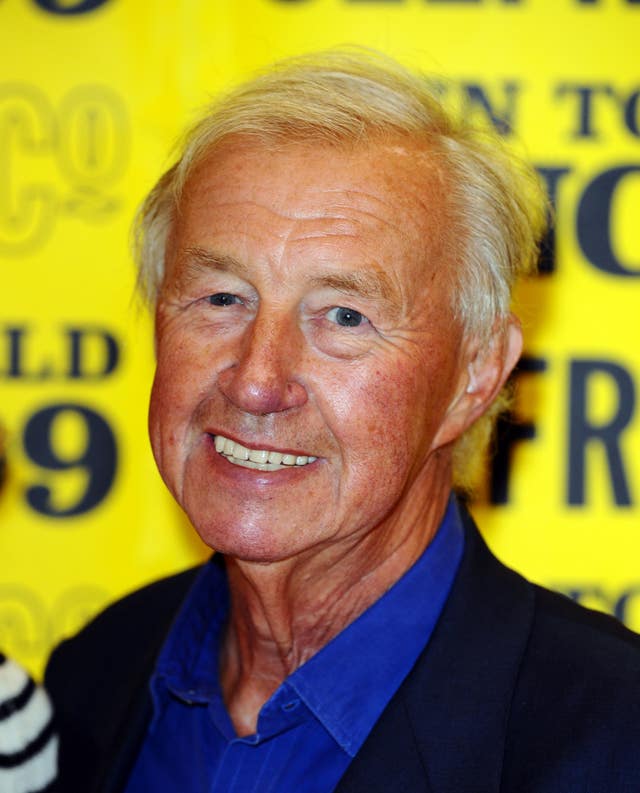 Asked if his successors may find their roles more challenging after Brexit he said: "It's very hard to tell what the future will bring, the negotiations are still under way so I don't want to speculate about that. But obviously the referendum and the current negotiations and the UK's leaving the EU will mean that relationships will be different from the ones that I saw close-up over all those years."
Also honoured was Geraint Richards, head forester to the Duchy of Cornwall.
The 47-year-old, who lives in Cornwall, was made a member of the Royal Victoria Order and described Prince Charles as "the perfect man" to work for.
He said: "All credit to him, he has got such a passion for the environment. He has got such a long-term view of things, he sees problems and wants to deal with these environmental threats. I hope it's a meeting of minds, I feel the same way and I'm working for the perfect man in that sense."
Majid Mukadam, a lung and transplant surgeon at the Queen Elizabeth Hospital in Birmingham, was made an MBE.
The 54-year-old, who moved to the UK 22 years ago from Mumbai, has spent the last six years encouraging the Asian community to join the organ donor register.
He said Charles had described his job as a "a noble work because it is saving life".
From talks he has given in the local community, Mr Mukadam estimates that he has encouraged around 25,000 Asians to sign the donor register.
But the surgeon, honoured for services to transplantation patients, said there is more work to be done.
He said: "It is a lot better than when I started way back in 2009, this kind of work. There are more transplants being done but there's a big gap between the number of transplants and the number of organs being donated. It is better, but still a lot of work needs to be done."