A shopkeeper has been spared jail after he was found selling toxic skin
lightening creams.
He was also given a 15-week suspended sentence, ordered to carry out 100 hours of unpaid work and the company was fined £10,000.
The harmful products, some of which are manufactured in the EU, are marketed and sold to consumers from African and Asian cultures, the court heard.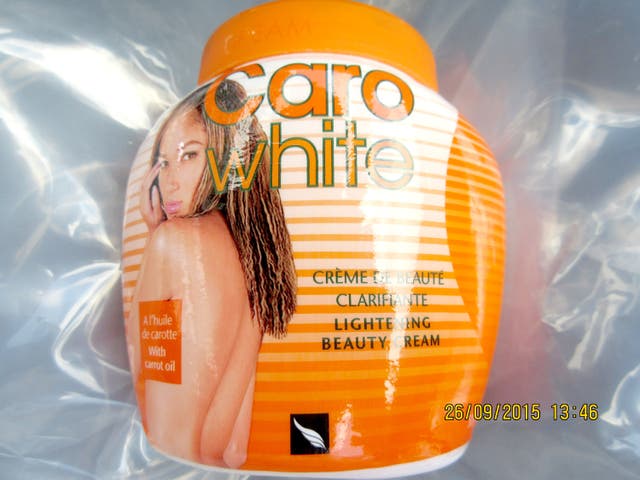 Judge Jeremy Donne told Hussain: "I am satisfied that you knew what was happening during the test operation.
"I am quite satisfied that you were marketing the products for profit because you were aware they were in demand by people from these cultures."
Leaving court, Hussain told reporters he would "completely" stop selling the products.
Asked if he felt sorry for having sold them, he replied: "No comment."
Mr Matthew Pardoe, prosecuting on behalf of Southwark Council, told the court that two separate visits were made to the store in September and December 2015, the first of which was a "covert operation" by an officer from the council's trading standards team.
The officer purchased Caro White, a cream containing 13% hydroquinone and another lotion which contains corticosteroids – both prescription-only drugs.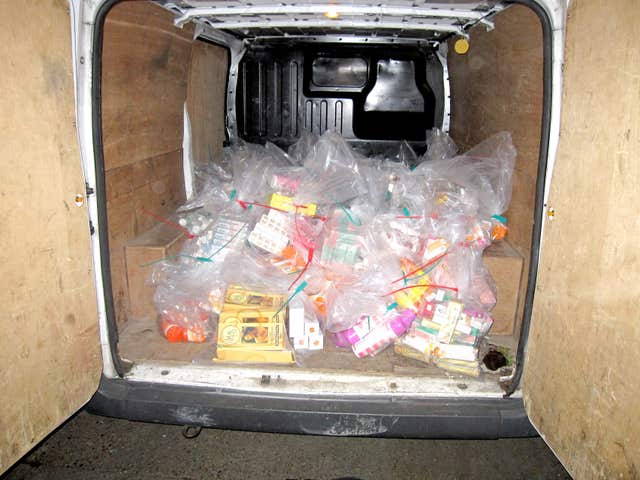 Subsequently, some 2,500 products were seized from the store in Peckham's Rye Lane by Southwark Council's Trading Standards team on December 9, 2015.
Southwark Council said most of the creams were found concealed in the back of the shop and were sold on an "under-the-counter basis".
Hussain, who carries previous convictions for similar offences, was disqualified as company director in May 2016.
Judge Donne told Hussain: "If you commit further offences within the 18-month period… I am pretty sure that a court would order you to serve imprisonment immediately."
Mr Andrew Bousfield, mitigating, said: "There doesn't appear to have been complaints from customers in this case.
"These creams are available on Amazon and Ebay and are widely used in the UK. It is clearly a serious cultural problem."
Mr Pardoe said the creams carry "significant side effects to those who use it, so if it is going to be used, it needs to be done so with the supervision of a doctor".
The council fined 19 businesses a total of £394,000 between 2002 and 2016 for sale of skin lightening products, while London Trading Standards fined 15 retailers a total of £168,579 in 2017.
Southwark Council warns on its website that the supply of these products is an "ongoing community issue".
Council cabinet member Barry Hargrove said: "I think this sends out a really clear message to those kinds of people who want to sell illegal, harmful products to members of the public, and to show that our officers will prosecute and bring these people to justice.
"I think anybody using using these creams need to know that actually, they can cause irreversible skin damage, they can cause internal damage to organs like the liver and they can also increase the risk of cancer."