Plans for putting the A303 into a tunnel past Stonehenge have been unveiled at the start of a new public consultation on the scheme.
The tunnel, part of the £1.6 billion upgrade of the A303 in the area, aims to restore the tranquil setting of the famous stone circle, by removing sight and sound of the road, and reconnect the World Heritage landscape.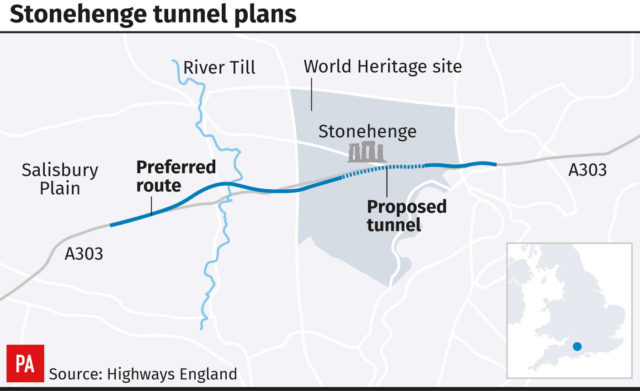 Leading heritage groups said they believed the plans overall would "enhance and protect" the Stonehenge landscape but opponents of the tunnel scheme warn it could destroy archaeology and scar the area irreparably.
The National Trust, English Heritage and government agency Historic England, welcomed "improvements" to the plans that increase the length of the tunnel with a grass-covered canopy at the western end.
They also support moves to ensure the road and tunnel entrances avoid key monuments and barrows, and do not intrude on views of the winter solstice from the stone circle.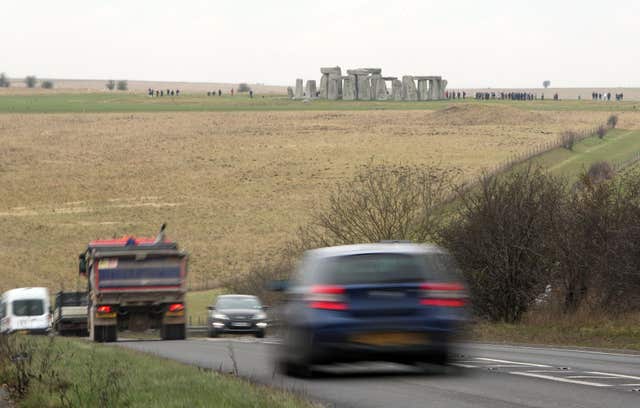 They also called for a wider "green bridge" over the road where it would lie in a cutting to the west of the tunnel, to better link up important ancient landmarks.
In a joint statement, the heritage organisations said: "The World Heritage Site is internationally important, not just for Stonehenge itself but for the unique and rich concentrations of burial mounds and monuments in the landscape.
"This is a once-in-a generation opportunity to reunite this ancient landscape, giving people the opportunity to tread pathways used by our ancestors who built the monuments, to visit and appreciate the monuments and see and hear wildlife without the intrusion of the traffic and noise from the road. "
University of Buckingham archaeologist David Jacques said: "It seems blatantly obvious the Stonehenge landscape is unutterably precious, and if you tamper with it, you are not going to get it back."
Prof Jacques, who is excavating the Blick Mead site a mile and a half to the east of the standing stones, close to where a flyover would go as part of the plans, said he was "surprised there's even two points of view about this".
He said the flyover would destroy important organic evidence of people living at Blick Mead for thousands of years, and "all their stories and our stories will be lost".
Before Transport Secretary Chris Grayling gave the tunnel plan the green light last year, the International Council on Monuments and Sites UK, which advises United Nations cultural body Unesco, said it "firmly objected" to the proposals.
Time Team presenter Tony Robinson has previously labelled it "the most brutal intrusion into the Stone Age landscape ever".
Prof Jacques said: "This is the public's last chance to stop Chris Grayling and Highways England covering up history."
The proposal for the A303 near Stonehenge, which is open for public consultation until April 6, is one of five multi-million road schemes aimed at boosting the economy, tourism and heritage in the South West.
Jim O'Sullivan, Highways England chief executive said: "These upgrades in the South West will improve millions of journeys."