The two largest political parties in Ireland should be working together and not criticising each other to bring about devolved government in Northern Ireland, the Tanaiste has said.
Simon Coveney said Fianna Fail leader Micheal Martin's criticism of the Irish and UK Governments was not helpful and demonstrated a lack of understanding about the Stormont talks.
Talks to restore powersharing at Stormont collapsed on Wednesday after the DUP pulled out of the negotiations.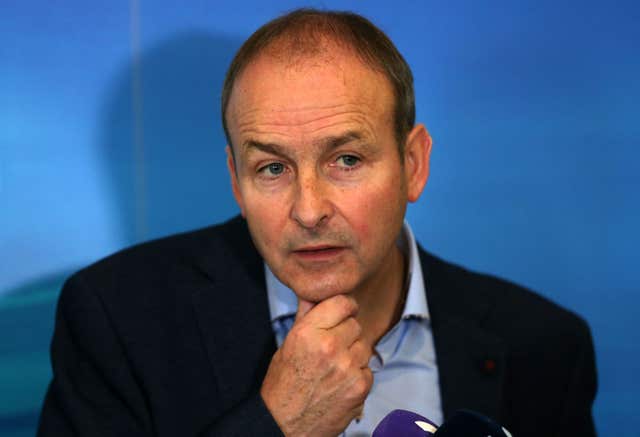 "If Micheal Martin has an issue in terms of how we are taking on and performing those responsibilities he should talk to us about it as opposed to tweeting out within the hour of hearing the DUP statement yesterday trying to criticise two governments who are working in partnership to try to bring about devolved government again in Northern Ireland."
In a Twitter post Mr Martin said the continued failure of the two dominant political parties in the North to agree restoration of Government was "bitterly disappointing".
Sinn Fein's Pearse Doherty urged Fianna Fail to reflect on the party's position.
"Micheal Martin has trotted out the same tired two problem party line while also blaming both governments," Mr Doherty said.
He added Mr Martin was pointing the finger of blame on everyone involved in the talks without lifting a finger himself.
"It's a disgraceful attitude and one that is completely at odds with the facts," Mr Doherty said.
The Donegal TD said he wanted to acknowledge the Tanaiste's efforts.
"You have been involved, you have been engaged, and it's important for us to say that," he said.
"So have your officials and we're very grateful for that."
Mr Doherty said Sinn Fein wanted the institutions back up and running and that direct rule from Westminster was not an option.