A coastal community in the west of Ireland is hoping for a gold rush of sorts on the back of the success of Three Billboards Outside Ebbing, Missouri.
Locals, who have long celebrated film-maker Martin McDonagh's connections to the picturesque Irish speaking region, erected their own signs in homage to the movie after his five Bafta awards.
Now they are hoping the London-Irish director and playwright might go one further and win an Academy Award and send it to Leitir Meallain in Connemara where his father was born and raised.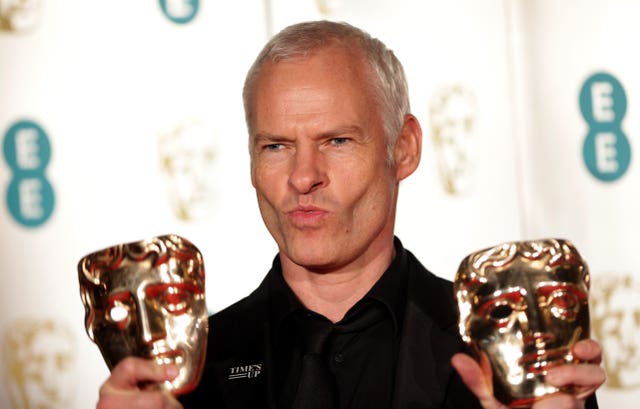 "I think now that Martin has so many awards that he could put them anywhere he'd like," she said.
"But of course we will always have a place for any of his awards – especially if they are golden."
The signs on the hillside, known as Caislean, outside Leitir Meallain read "Comhghairdeas Martin McDonagh", "Realt Mor Leitir Meallain" and "Realt Mor Hollywood", or "Congratulations Martin McDonagh", "Big Star of Leitir Meallain", "Big Star of Hollywood".
Malachy O Cualain, 12, who had just returned from putting on a school performance of Roald Dahl's hit Willy Wonka, said: "They are in a nice area. Everybody who's coming into Leitir Meallain can see it.
"It's gaining a lot of publicity and I hope people that see it would like to come here on holidays or at any time."
McDonagh, a regular visitor to the area since his childhood, is better known among many of the locals as Martin Johnny Micheal Colm Rua, taking his names, as is tradition in Gaeltacht communities, from his father Johnny Michael Colm Rua.
Along with his writer/director brother, John Michael, they spent family holidays in the Ceantar na nOilean area of Connemara, where a chain of bridges and causeways connects a rugged archipelago.
Nowadays the area is beset by emigration and a lack of job opportunities with 57 homes only having one person in each and another 47 where two people live.
"The tourists will see where Martin McDonagh came from, where his roots come from. He's one of our own."
Locals in Leitir Meallain have to drive for more than an hour to get to a cinema to watch McDonagh's hit film.
Mr O Conghaile added: "He gives all his awards to his mother and father, Johnny and Mary, so you never know."
Mr McDonagh's Three Billboards won five Baftas and is nominated for seven Oscars.
The movie has also sparked the appearance of billboards to promote campaigns and causes, including beneath the site of the Grenfell Tower disaster in London.