Former MPs want the Scottish Government to give money to small businesses to help them prepare for Brexit.
They also want the UK Government to provide extra cash to the devolved administrations for preparations to leave the European Union.
The recommendations are part of a series made in a report by consultancy firm Momentous Change, set up by former SNP MPs Michelle Thomson and Roger Mullin, who lost their seats at the 2017 General Election.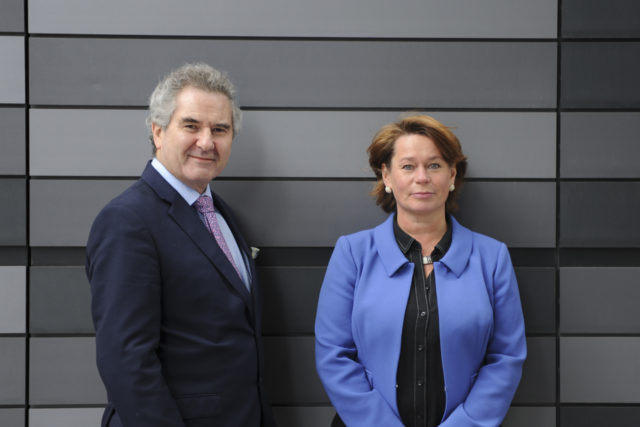 The Brexit and Scottish Business report has found a high level of concern among business leaders over leaving the EU but a lower level of preparation.
More than 200 senior business figures were asked to rate their concern on Brexit from zero to 100, where the lower figure indicated no concern. The mean score was 68.
The sector expressing the most concern was further and higher education with a score of 84, followed by life sciences (74) and financial and business services (72).
Questioned on who they had consulted about their business preparations for Brexit more than a third (41%) had consulted no one, 33% had spoken to government agencies and the same percentage were consulting with business groups.
A further 24% had talked to academics and 10% had consulted their banks.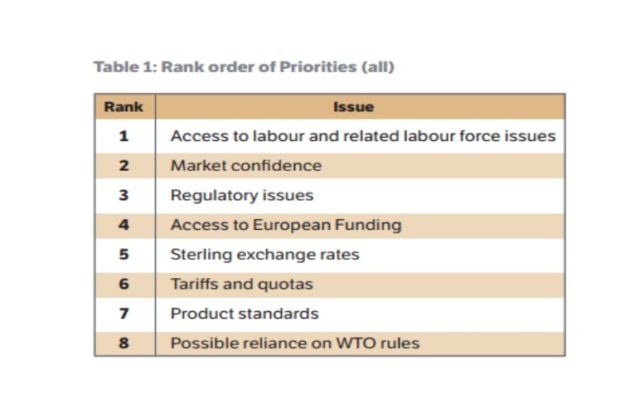 Higher and further education came top for preparation levels at 53, followed by financial and business services (49) and food and drink (47).
The report found the top three priorities for respondents were access to labour, followed by market confidence and then regulatory issues.
The study was carried out through interviews with 236 senior business figures and an online questionnaire.
Mr Mullin said: "Our research found that only 10% of our respondents have engaged with banks to date.
"This weakness in engaging with the SME sector and the lack of a duty of care to business customers seems to reflect negative aspects of current banking culture which have resulted in a fundamental lack of trust.
"Our recommendation is that the Scottish government provides financial assistance to support businesses to plan for Brexit. The best example we found came from Intertrade in Northern Ireland, which offers a £2,000 voucher to small businesses to spend on Brexit preparations."
Ms Thomson said there is current an "built-in imbalance of power between SMEs and large banks" as well as a lack of trust.
She added: "This is a serious disconnection and we need government – and the banks – to take some leadership and positive action to ensure that businesses get the support they need."
Economy Secretary Keith Brown said the Scottish Government shares the business concerns raised in the report.
He said: "We have repeatedly made clear that, short of continuing EU membership, the best option to protect jobs and investment in Scotland is to remain within the European Single Market and Customs Union – as shown by our economic analysis.
"Scotland has a strong enterprise network and, as EU negotiations develop, businesses can be confident that they will receive ongoing tailored and bespoke support. We are also taking action through the Scottish Growth Scheme and Scottish Investment Bank to ensure businesses have access to the finance they need to grow."