A seven-year-old girl has written to her local sorting office complaining about rubber bands left on the street by Royal Mail postal workers.
Gracie, from Surrey, wrote that the practice was "against the law" and "harmful to wildlife", accompanying the letter with a collection of bands she said she had picked up off the street.
"Please may your postmen and women stop dropping the rubber bands, I picked all these up today on my way from school," she wrote.
"It is against the law to drop litter and is harmful to wildlife. Birds, foxes and hedgehogs think they are worms and eat them and die."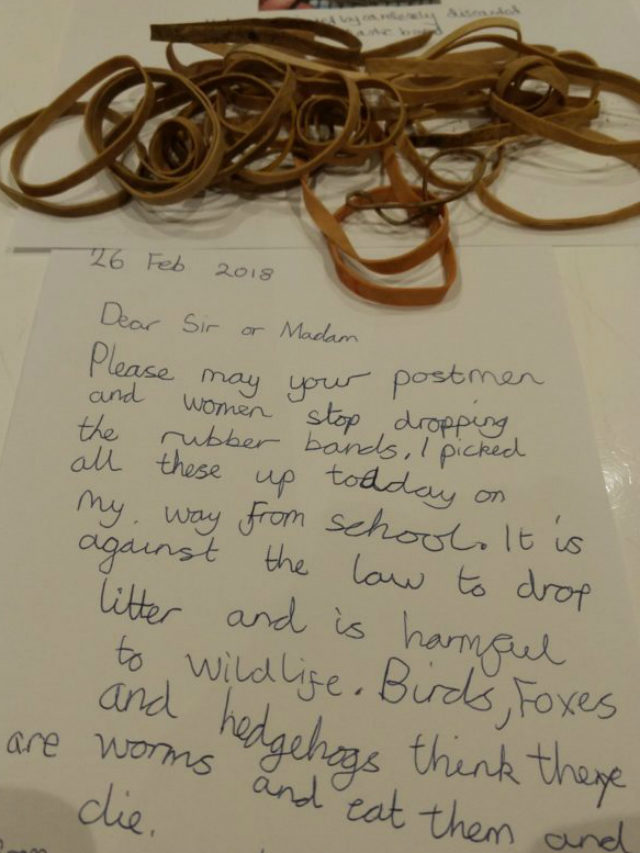 Gracie's father Andy said they had yet to receive a response since sending the letter on Monday.
He told the Press Association: "Hopefully they will inform the postmen to discard of the rubber bands carefully and not on the streets."
Royal Mail spokesman Henry Perry told the Press Association the firm recognised that dropping rubber bands is a "threat to wildlife" and "a needless expense".
He said: "We have spoken to our colleagues to remind them of best practice around retaining and reusing rubber bands.
"Every year, we use around 338 tonnes of elastic bands to keep bundles of mail together. In 2016-17, we reduced the number of rubber bands we purchased by eight per cent.
"We ask our postmen and women to return all rubber bands to the delivery office for re-use. We also signed a joint statement with the CWU and Unite to encourage our people to reuse rubber bands."
Mr Perry said Royal Mail's rubber bands are biodegradable and will start to degrade outdoors "within a year".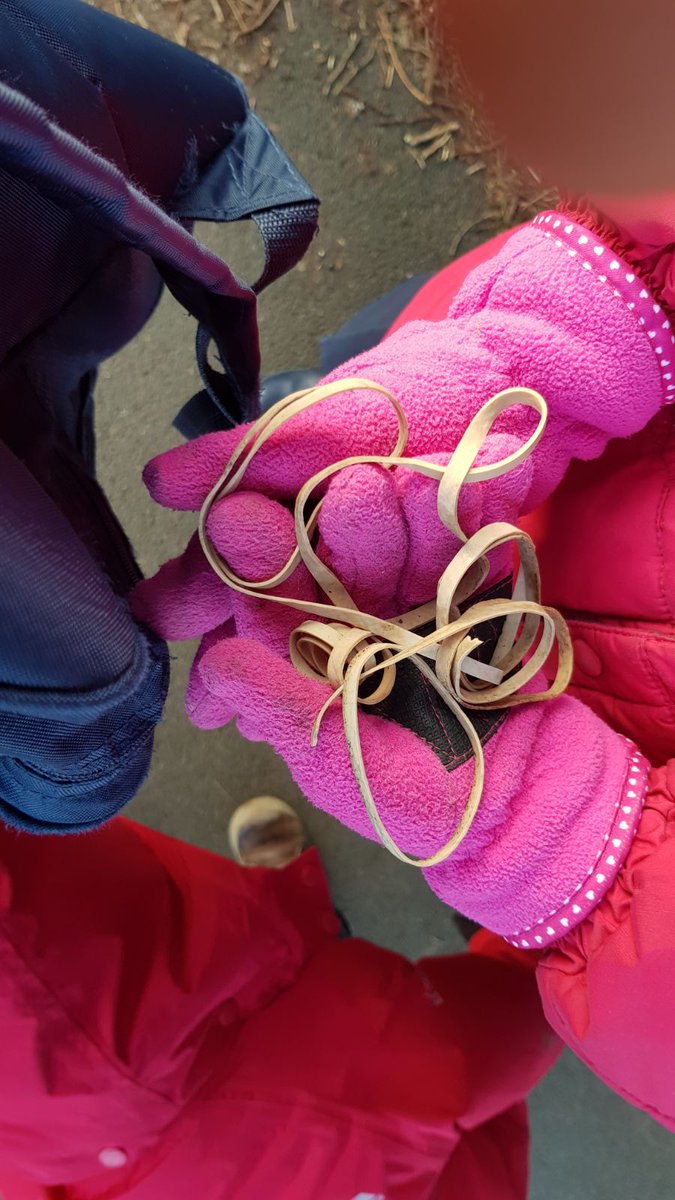 He added this is not the first time Gracie has shown an interest in protecting wildlife.
"She has a green Blue Peter badge for sending off a project on turtle conservation," he said.
"She's quite environmentally aware and keeps telling me off for buying drinks in plastic bottles or putting my hybrid car in sport mode.
"It's something she wants to get involved with when she's older too so we might have a little conservationist in the making."