Ministers have again been urged to give police dogs extra legal protections as currently they are treated "the same as a piece of computer equipment" if attacked.
Former minister Sir Oliver Heald said new legislation was needed to make it an offence to attack service animals as there is a "gap in the law".
Sir Oliver told MPs how his constituent Pc Dave Wardell's police dog Finn needed surgery after being stabbed with a 10-inch knife while chasing a suspect in October 2016.
The Hertfordshire police dog and Pc Wardell survived the incident and returned to work 11 weeks later, but Finn's injuries were not considered serious enough to warrant a separate penalty for the attacker in court.
Tory MP Stephen McPartland, who represents Pc Wardell, said the situation was "unacceptable".
"The current law treats police dog Finn, this canine hero, the same as a piece of computer equipment and the offender is charged with criminal damage. This is unacceptable."
Sir Oliver, who has proposed his own change to the law on this issue via a 10-minute rule motion, added: "I'd just like to make the point that there is a gap in the law here, if you prosecute under the animal welfare act there are legal difficulties because of the drafting.
"If you prosecute for criminal damage of course the value of the animal is the thing that determines the sentence.
"Often a police dog like Finn is eight years old, he's not worth that much money, of course he's invaluable to police constable Dave Wardell and to this country's police enforcement efforts but he's not worth a lot of money."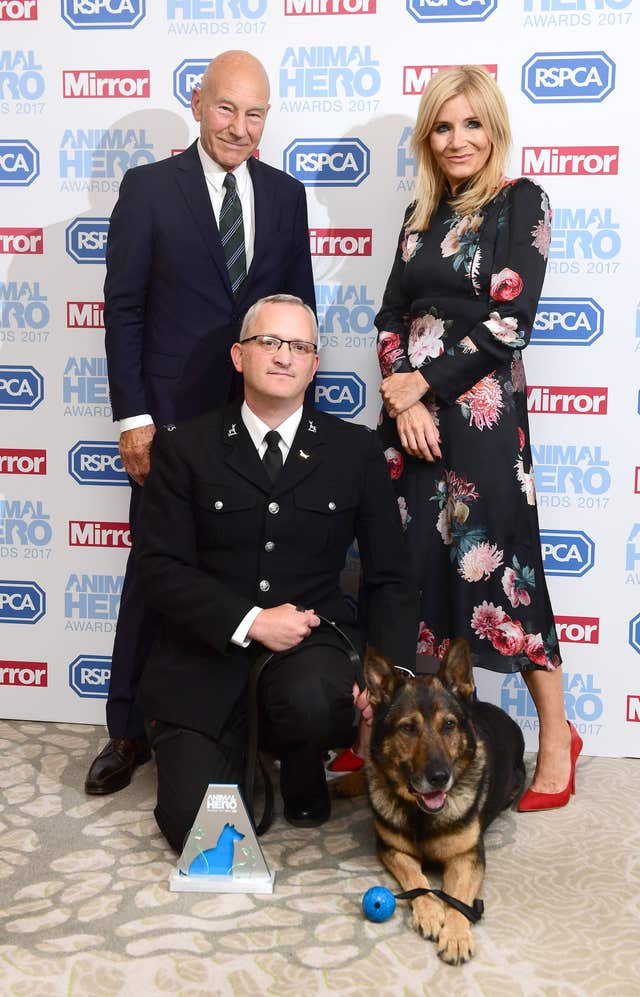 Justice Minister Rory Stewart said: "I'd like to express our immense gratitude to the role that service animals play and have played for a long time in public life, they do things frequently that humans would not do.
"That ranges from detection of bombs, to drug detection, to addressing violent criminals, there are very, very serious aggravating circumstances which a judge can take into account when sentencing and very serious sentences can be put in place for anybody attacking a service animal."