The Prince of Wales has joked about the name changes Cheryl Tweedy has gone through in recent years as he praised the celebrity for supporting his Prince's Trust.
Charles poked fun at the singer during an awards ceremony recognising young people who have turned their lives around thanks to his Trust.
Despite the event, hosted by Ant and Dec at the London Palladium, highlighting the personal and sometimes painful hardships the award winners have gone through – it had a lighthearted tone.
A number of celebrity ambassadors joked as they fluffed their lines on the auto-cue including actor Colin Salmon, while Sir Tom Jones gave up reading it, joking it was too far away, and handed over duties to Olly Murs.
As Charles thanked those involved in helping the young people his Prince's Trust has supported, he said to a huge uproar of laughter: "I thought to myself some time ago 'who's Cheryl Tweedy?' I suddenly realised I knew the Cheryl bit but missed out on the Tweedy.
"But I'm enormously grateful to her for raising £1 million pounds," he added.
And as the audience continued laughing, he quipped "I can't keep up with all the changes of names that the companies do either" in an apparent reference to the new sponsors of this year's awards.
Over the years Cheryl's name has changed from her maiden moniker Cheryl Tweedy to Cheryl Cole, when she wed footballer Ashley Cole, then she was Cheryl Fernandez-Versini, during her brief marriage to Jean-Bernard Fernandez-Versini.
The celebrity was known as just Cheryl for a period but now she has reverted back to her original name.
Charles added: "It was very good of her to want my Trust to join her in her Cheryl's Trust centre in Newcastle last month – she's a great Geordie and she makes such a difference in that part of the world."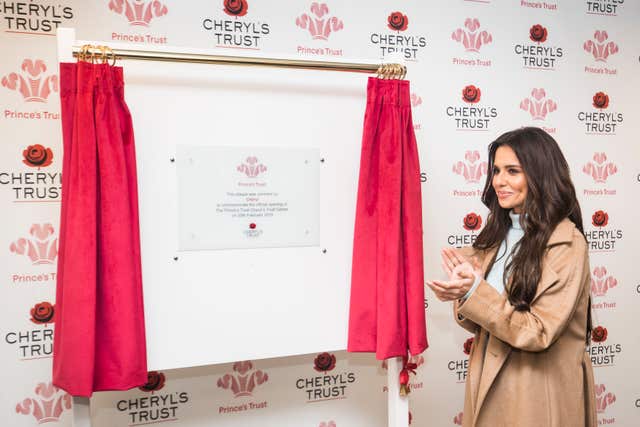 His former team are going through a bad run of form with critics calling for manager Arsene Wenger to resign.
Henry said of the award winners: "You're inspiring me, you're inspiring us, keep on being an inspiration, it is amazing – maybe you can help Arsenal."