A Russian double agent and his daughter remain fighting for their lives in hospital after being exposed to a mystery substance which has triggered a diplomatic row and prompted crisis talks in Whitehall.
Scotland Yard said detectives were "keeping an open mind as to what happened", and that the incident had not been declared a terrorist incident – adding that it would not "provide a running commentary" on the investigation.
But it has forced the Government into calling a meeting of its emergency committee Cobra on Wednesday morning, to be chaired by Home Secretary Amber Rudd.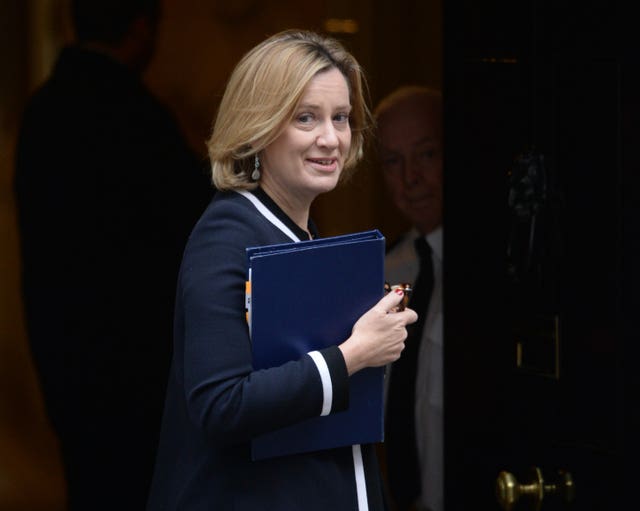 Addressing MPs about the "disturbing incident", Mr Johnson noted that this case had "echoes" of the death of Alexander Litvinenko, a Russian dissident who was fatally poisoned in London in 2006.
He said: "While it would be wrong to prejudge the investigation, I can reassure the House that should evidence emerge that implies state responsibility, then Her Majesty's Government will respond appropriately and robustly."
In a fresh sign of the deterioration in relations between the countries, Mr Johnson also claimed Russia is "in many respects a malign and disruptive force".
The Russian Embassy said it was "completely untrue" to suggest the country's special services were involved and criticised Mr Johnson for speaking "in such a manner as if the investigation was already over".
The Defence Science and Technology Laboratory in nearby Porton Down, which has state-of-the-art equipment to look for trace amounts of substances, is believed to be involved in examining what could have caused Mr Skripal and his daughter to fall ill.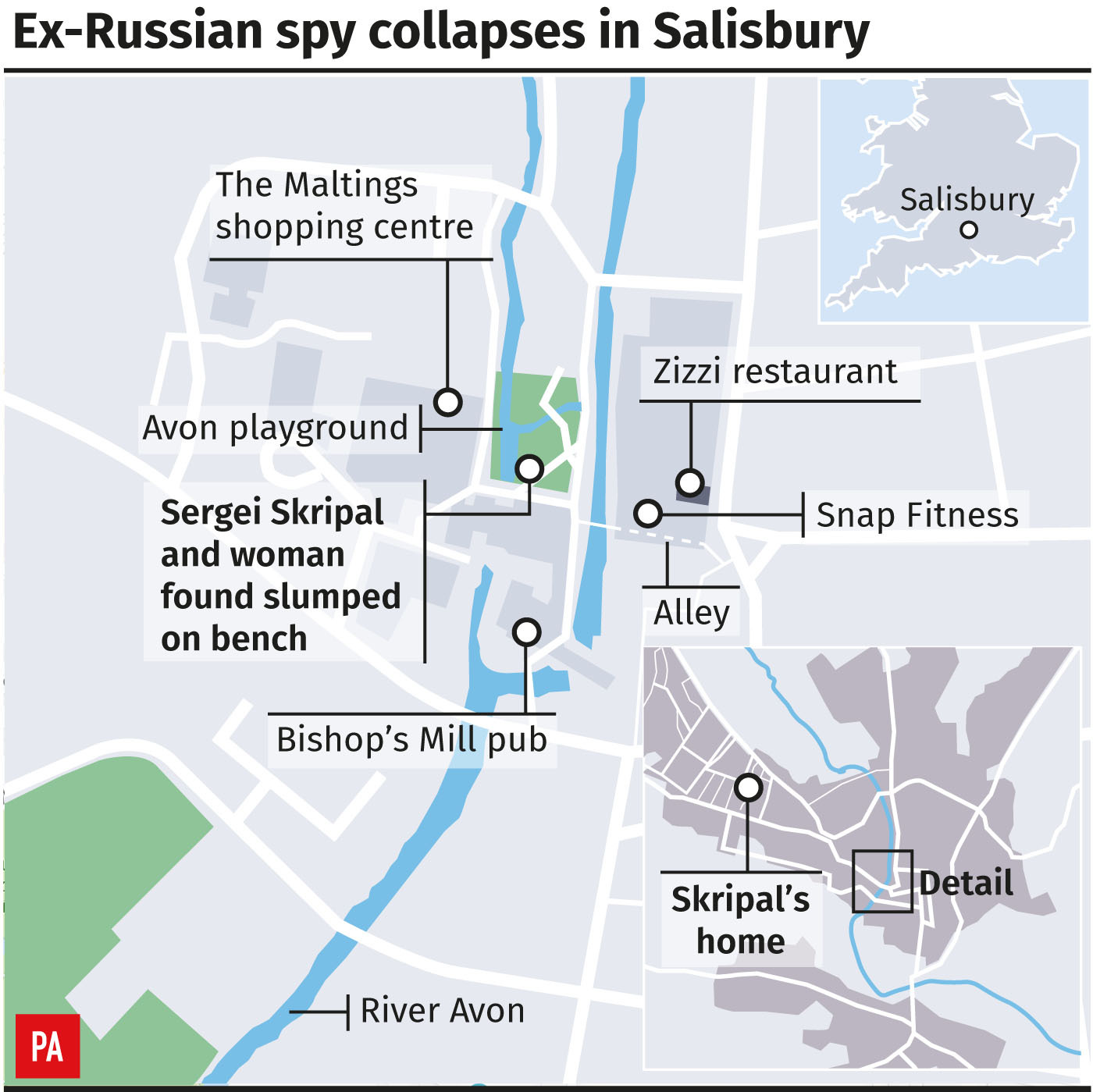 The former colonel in Russian military intelligence, who was sentenced to 13 years in prison, was among four convicts who were given pardons and one of two sent to Britain in 2010 in a deal that was said at the time to be the largest exchange since the Cold War.
He was found along with his daughter on a bench in The Maltings in Salisbury after police were called by a concerned member of the public at around 4.15pm on Sunday.
The pair did not have any visible injuries and were taken to Salisbury District Hospital, where they are being treated in intensive care for "suspected exposure to an unknown substance".
Officers subsequently "secured" a number of scenes – including the Zizzi restaurant on Castle Street and the Bishop's Mill pub in The Maltings.
At least two people left a contamination tent inside the cordon wearing protective suits and gas masks on Tuesday night.
People could also be seen inside Zizzi's restaurant wearing protective gear and masks.