Prince Harry and Meghan Markle were forced to do a double-take after meeting identical twins on a sporting apprentice scheme.
Elliott and Luke Rainbird, 19, from Solihull in the West Midlands, had the couple stumped for a moment as they visited Coach Core apprentices in Birmingham on Thursday.
Ms Markle joked it was only Luke's fluorescent green trainers that allowed her to tell the pair apart.
Elliott, who has previously met Harry's brother the Duke of Cambridge, said: "He came over and said hello, but when he spoke, he said 'you're twins'.
"He stood back. He had to just take it in.
"He had met me from upstairs (earlier), and said 'which one are you?'
"I've met him and William now, I just need to meet his dad."
Asked if the thought had crossed his mind to bamboozle Prince Harry by pretending to be his brother, Elliott said: "No, we can't play tricks on him, we don't want to get three years in the Tower."
It was the first time Ms Markle had seen the scheme in action in the West Midlands, as she and Prince Harry continue a tour of the regions.
Daniele Brunetti, a basketball development coach, said his group had asked her to "show us the ring", which she did.
"She told us Harry had designed it, and we said it was lovely, and she said 'thank you very much'," added the 46-year-old from Kings Norton, Birmingham.
The training group had been rapid-fire drilling with a basketball in the sports hall at Nechells Wellbeing Centre.
As the couple approached them for a closer look, Harry mischievously went to push his fiancee into the midst – and she turned, laughing at him.
The couple also shared a quieter moment with apprentice boxing coach Kelly Hill, 18.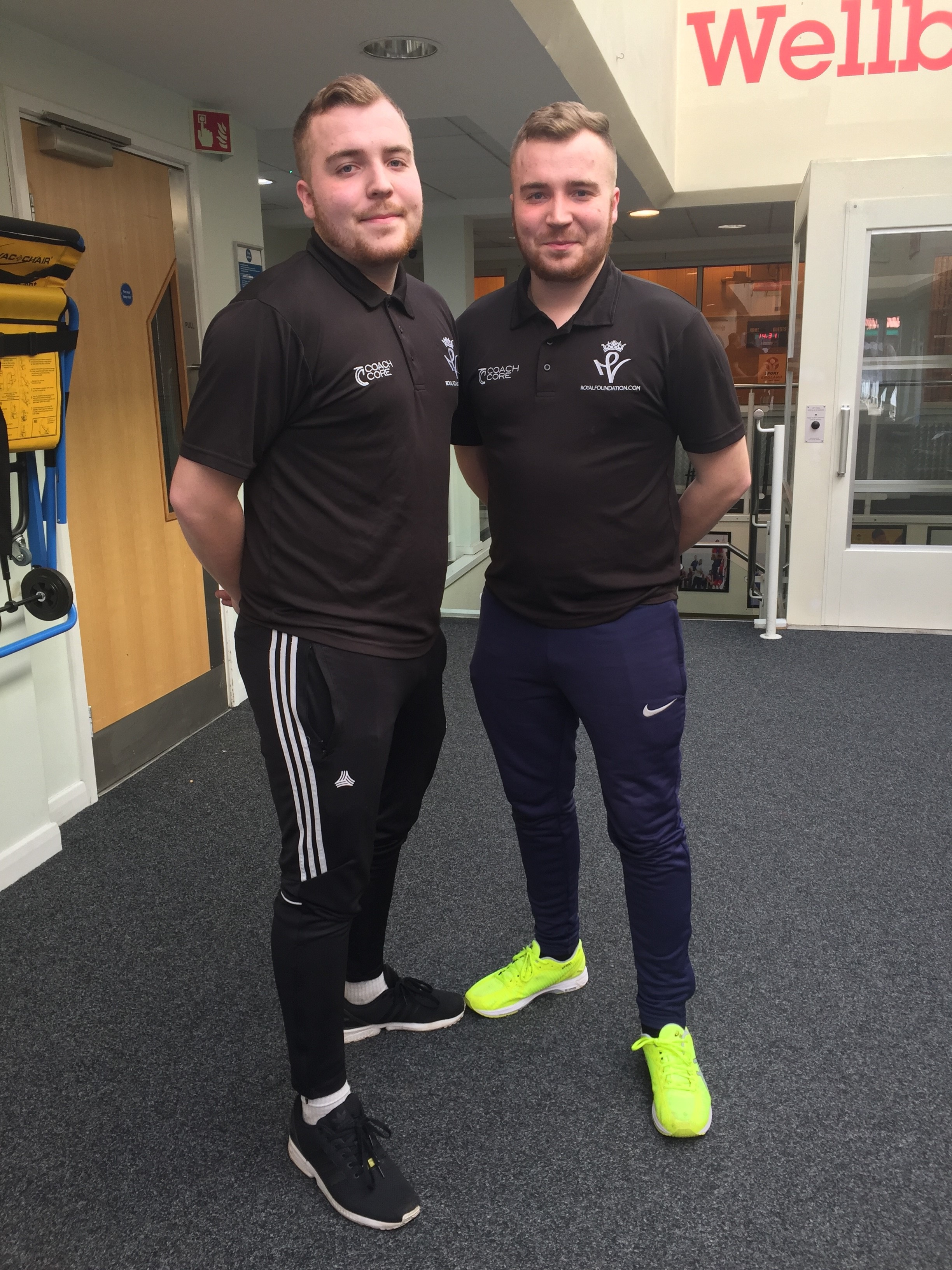 Miss Hill said: "I just told them about how Coach Core has improved my life.
"I suffer with mental health issues and it was just how Coach Core has improved it, and made me more confident."
The couple concluded their visit by posing for a photograph with the 14 city apprentices and the coaching staff.
The apprenticeship scheme for 16-24-year-olds, designed by The Royal Foundation of The Duke and Duchess of Cambridge and Prince Harry, is aimed at developing the next generation of sports coaches.