An army officer on board the bombed Parsons Green Tube expected to find a "suicide bomber" near the site of the explosion, a court heard.
Craig Palmer was on the opposite end of the District Line train when he noticed a commotion in the penultimate carriage, the Old Bailey was told.
Giving evidence on Thursday he described how after seeing a wall of people rush past him in terror, his training kicked in and he moved towards the blast site to see what had happened.
Mr Palmer said: "There was a kind of a wall of people coming through the train. I turned to face that end of the carriage, that is my instinct, that is my training."
Jurors heard that wanting to know what had happened, Mr Palmer walked down the platform towards where the home-made device had partially detonated.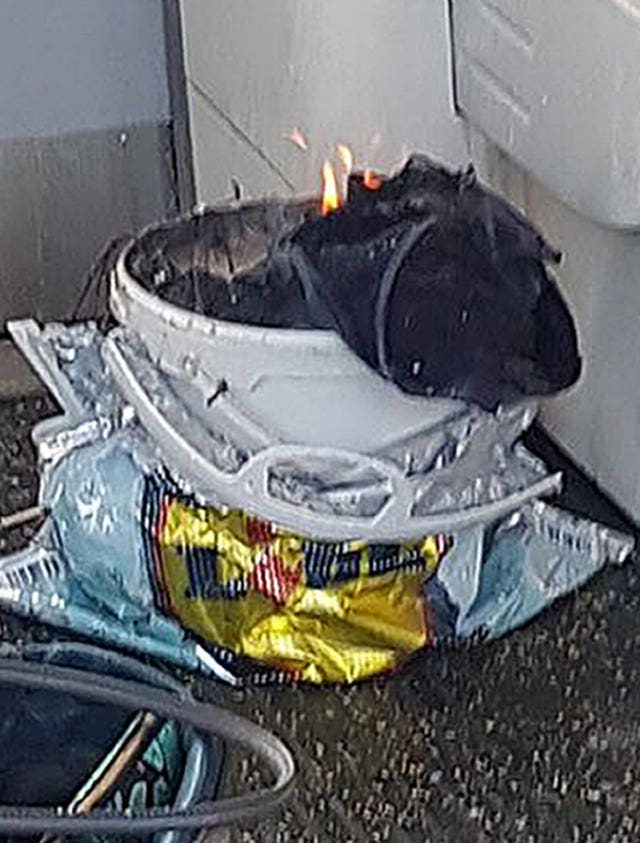 "There was personal debris, bags, shoes, all this sort of stuff. I could see something in the corner of the train, it was burning.
"There was smoke billowing out of it and the carriage was filling up with grey smoke.
"I could smell, at that point, something I categorise as being explosives."
"I couldn't see any parts of a person and expected there to be a suicide bomber, or parts of a bomber."
The court heard that on closer examination of the bomb, Mr Palmer became more convinced that it was an "improvised explosive device" and that he took photos of it from various angles which he shared with special officers who arrived at the scene.
Mr Palmer was giving evidence at the trial of 18-year-old Ahmed Hassan who is accused of planting the bomb on the rush hour Tube on September 15 last year.
He denies attempted murder and using the chemical compound TATP to cause an explosion that was likely to endanger life.