Shops across the UK should be closed on Remembrance Sunday this year to commemorate 100 years since the First World War ended, according to a former minister.
Labour's Kate Hoey said such a move would intensify the "peace and decorum" on the day and send out a "powerful message" on November 11.
The Vauxhall MP added it would also allow more people to take part in Remembrance Sunday events, which fall on Armistice Day this year.
Ms Hoey has tabled a parliamentary motion outlining the idea, which suggests the Government should bring forward legislation for a "one-off retail closure across the UK" for the occasion.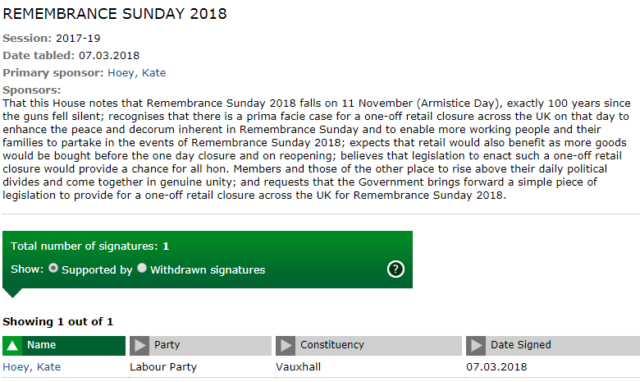 Ms Hoey told the Press Association: "I think there's something slightly different about this year's Remembrance Sunday – it's the 100th anniversary of the ending of the war.
"Normally Sunday opening is different to other days, at Christmas it's different. I'm not asking for opening hours to go back (to how they were) for every Sunday but just this particular one should be treated differently."
Ms Hoey added: "I think it would be a powerful message. It would get a lot of young people to think 'why are the shops closed?' and it would make it stand out.
"It's not often we get Remembrance Sunday actually on the day, on the 11th."
Ms Hoey said she would explore the idea in the coming weeks and assess the level of support for it.
She has tabled an early day motion (EDM) in the Commons. These are a formal motion submitted for debate, although very few are actually debated.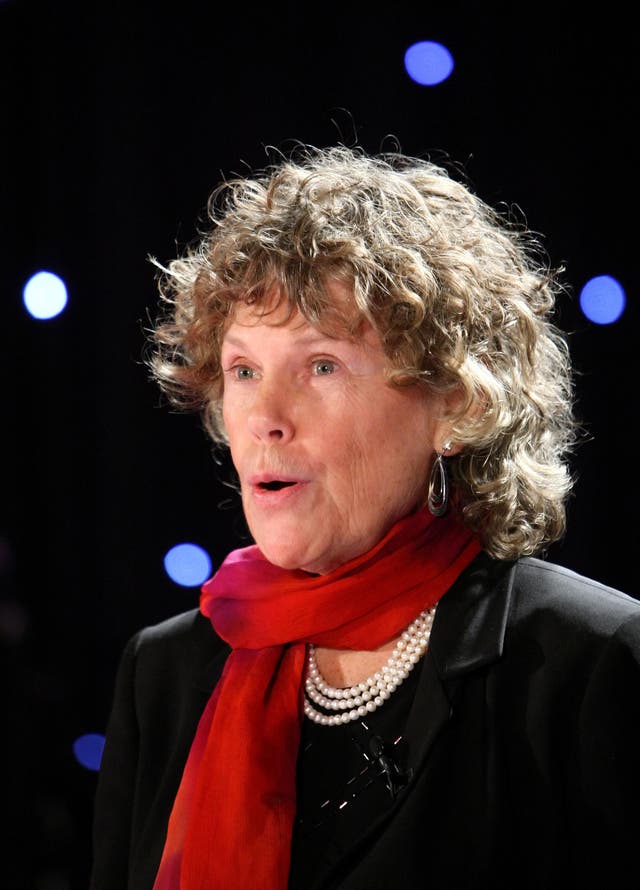 "(It) recognises that there is a prima facie case for a one-off retail closure across the UK on that day to enhance the peace and decorum inherent in Remembrance Sunday and to enable more working people and their families to partake in the events of Remembrance Sunday 2018.
"(It) expects that retail would also benefit as more goods would be bought before the one-day closure and on reopening.
"(It) believes that legislation to enact such a one-off retail closure would provide a chance for all (MPs and peers) to rise above their daily political divides and come together in genuine unity.
"And requests that the Government brings forward a simple piece of legislation to provide for a one-off retail closure across the UK for Remembrance Sunday 2018."