Ministers have been accused of inaction over litter, after the Government failed to give its backing to calls for a 25p "latte levy" on disposable coffee cups.
The 25p charge was the stand-out recommendation from a cross-party committee of MPs, who said cash raised could pay for improved recycling facilities.
Environment Secretary Michael Gove last month described the levy as an "exciting idea" and presented Cabinet colleagues with reusable coffee cups made from bamboo when they met to discuss the Government's 25-year Environment Plan.

Instead, it praised coffee chains which offer discounts to customers who bring in their own reusable cups and said it would like to see all drink vendors do the same.
Ministers also rejected a second key recommendation from the House of Commons Environmental Audit Committee, for a ban on disposable cups from 2023 unless the industry hits a target of recycling 100% of those placed in recycling bins.
At present, only one in 400 disposable coffee cups is recycled, even though 90% of customers put them in recycling bins.
The takeout cups are made with paper fused with polyethylene which cannot be dealt with in standard recycling mills. So those placed in general paper recycling bins are likely to end up in landfill, with some 2.5 billion cups dumped this way each year.
The Government rejected the 100% recycling target as unrealistic, as some cups placed in recycling bins will always be rejected because of contamination from the drink itself or from other pieces of waste.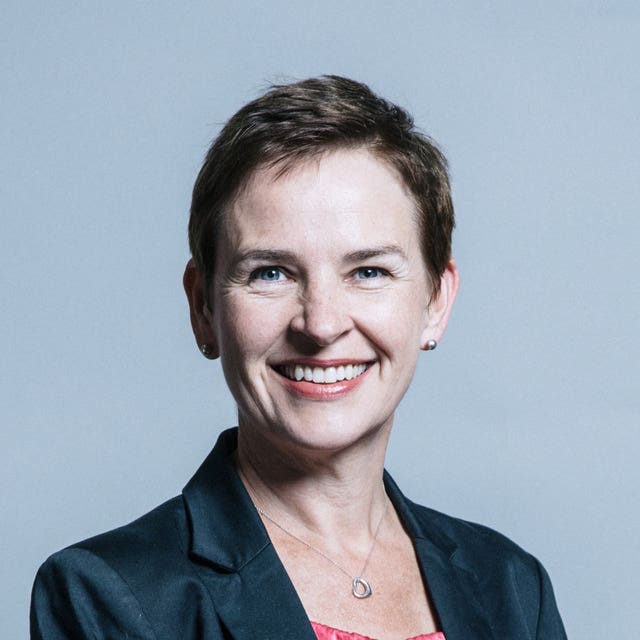 "The UK's throwaway culture is having a devastating impact on our streets, beaches and seas," said the Wakefield MP.
"Our report recommended practical solutions to the disposable packaging crisis. The Government's response shows that despite warm words they plan no real action."
Ms Creagh accused ministers of "ignoring the evidence" from the 5p levy imposed on single-use plastic bags, which cut use by 83% in the first year.
"Evidence to our inquiry demonstrated that charges work better than discounts for reducing the use of non-recyclable materials – as was the case with the plastic bag charge," she said.
"By choosing to favour voluntary discounts for reusable cups, the Government is ignoring the evidence about what works."
The Government also rejected the committee's call for all disposable cups to be marked "not widely recycled" unless shops have their own in-store schemes.
The committee report warned coffee shops were sending a message to customers that cups were recyclable, without making clear this has to be done through separate specialist systems.
Ms Creagh said the Government response "completely misses the point" by focusing instead on voluntary anti-littering labelling.
"Consumers deserve to know if their coffee cup will be recycled or not," she said.
"The Government's response to my committee's recommendation… lacks ambition and puts coffee in the 'too difficult' ministerial in-tray."
The committee asked the National Audit Office spending watchdog to conduct an inquiry into the Government's oversight of its own packaging recycling schemes.
Despite targets for recycling 69.5% of paper and 51% of plastics, just 0.25% of disposable coffee cups are recycled, said the committee, which called for a "producer responsibility" scheme to raise the cost of cups which are hard to recycle.
A Government spokesperson said: "Industry has a crucial role to play in making more products recyclable and we are working with them to reform our packaging waste regulations so producers are incentivised to take greater responsibility for the environmental impact of their products.
"But it is wrong to say government is not taking decisive action – we have set out our commitment to the environment in our 25 year plan, published in January, and we are looking at further ways to reduce avoidable waste and recycle more as part of our resources and waste strategy.