Schools are being forced to trawl social media to protect their reputations due to parents posting complaints online, according to headteachers.
Dealing with issues raised by social media has increased teachers' workload "exponentially", the Association of School and College Leaders (ASCL) suggested.
In some cases, teachers may be feeling bullied by parents taking to the internet to air grievances, union leaders acknowledged.
Some schools are beginning to ask mums and dads to agree how they will use social media as part of relationship agreements when their child starts at the school, they said.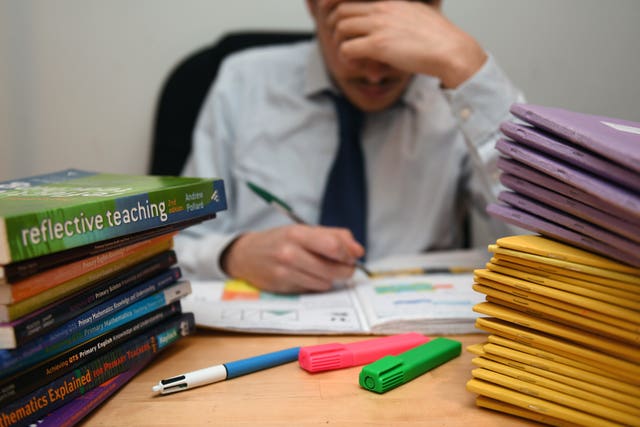 He said that in his time as a headteacher, his school would "spend a lot of time monitoring our reputation" and contacting parents if complaints were raised online.
"For example, if someone on our Facebook page put, 'a maths teacher was unpleasant to our child today, that school is a disgrace' kind of thing, we would immediately phone that parent up and say, 'would you just come in and talk to us about this?'"
He said that schools need to interact with parents because "too often that ability to post something can actually then unravel into lots of people weighing in".
Mr Barton agreed that there is an element of reputations being put at risk by social media.
ASCL president Carl Ward said: "I would say for at least eight years or so now, the workload element that increases for school teachers and specifically leaders, in dealing with issues that are picked up by social media is exponential from the way it used to be, completely, totally."
Mr Barton said schools are in uncharted territory and want to work with parents and other agencies on dealing with all aspects of social media.
He also acknowledged that some teachers may be feeling bullied through social media, saying: "There will be examples of where there will be teachers feeling that way, without a doubt."
Asked by reporters if schools need to teach parents about how to use social media and report complaints, Mr Barton said: "I think many of them are. We're seeing examples of where what schools are doing at the beginning of a parent's relationship with them.
"So when a child moves into the school, traditionally there's always been a home school agreement of some kind, so the parent signs a contract saying what they'll do, the school says here's what we'll do, and part of that has always been 'here's how we'll communicate with each other'.
"I think what a lot of schools are doing, is actually trying to set expectations of how each of the parties will use social media, and I think we're at a very early stage of that, but I think we'll see more of that without a doubt."