Dennis and Gnasher have added their own giant sculptures next to The Kelpies in a special edition comic strip.
The original cartoon was made as a gift for the structures' sculptor, Andy Scott, after a visit to the site near Falkirk with famous Beano artist David Sutherland.
Now an image of the 30-metre (98ft) horse-heads with the characters next to them has been printed on a number of items to coincide with the 67th anniversary of Dennis' first appearance.
Mr Scott said: "Dennis and Gnasher have brought smiles to the faces of generations of youngsters, myself included when I was a boy, and it's a real pleasure to see their unique sense of mischief so skillfully brought to life with The Kelpies."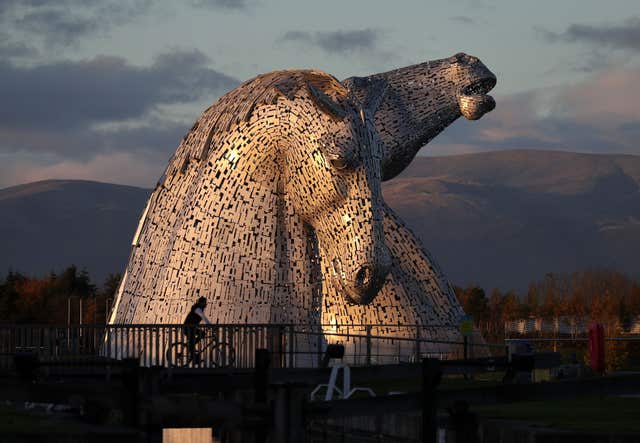 Since being inaugurated in 2014, they have gone on to win numerous awards and attract millions of visitors to the site each year.
Mr Sutherland, one of Beano's most famous and beloved artists, has been drawing The Bash Street Kids and Dennis the Menace for more than 55 years.
He said: "I have long been an admirer of Andy's work and have seen many sculptures fashioned by his hands – then along came The Kelpies.
"Seeing these iconic sculptures first-hand was an incredible experience and it felt almost as though they had come to life.
"Each time I draw Dennis and Gnasher they also take on a life of their own."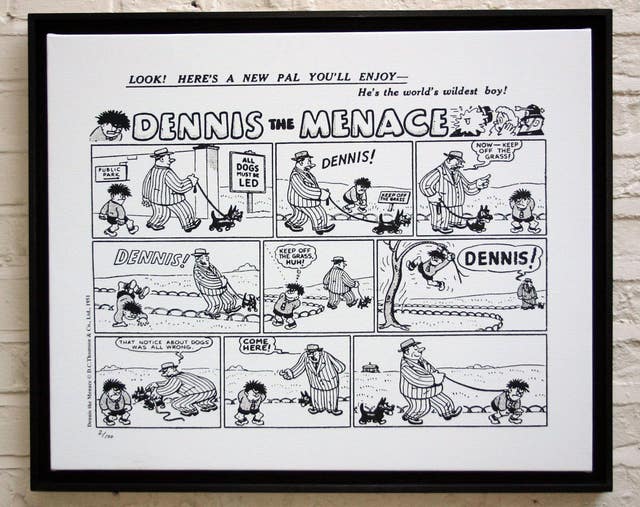 "I feel they did a good job, not to outdo Andy's sculptures, but to keep The Kelpies company.
"Andy is a dear friend of mine, and I'm thrilled that we're able to work together to release a limited range of merchandise for fans of both Beano and The Kelpies to enjoy."
To celebrate the launch, there will be a limited edition of 48 prints of the artwork, signed by both artists, available to buy, while the Beano X Kelpies product range can be bought from Saturday.