Comedian and former Bullseye presenter Jim Bowen has died aged 80 following a battle with ill health.
The TV star – who presented the darts-based game show in the 1980s and 1990s – died on Wednesday morning with his wife Phyllis by his side following several weeks in hospital.
"I've known him since the Bullseye days.
"It wasn't completely unexpected, he's been ill for several weeks in hospital.
"The Royal Lancaster Infirmary were wonderful, we couldn't have asked for better.
Mr Pleus added: "As with people getting on, Jim has had several strokes, one in 2011.
"Strokes just make you weaker and more susceptible to infections, but we don't know what the cause of death will be."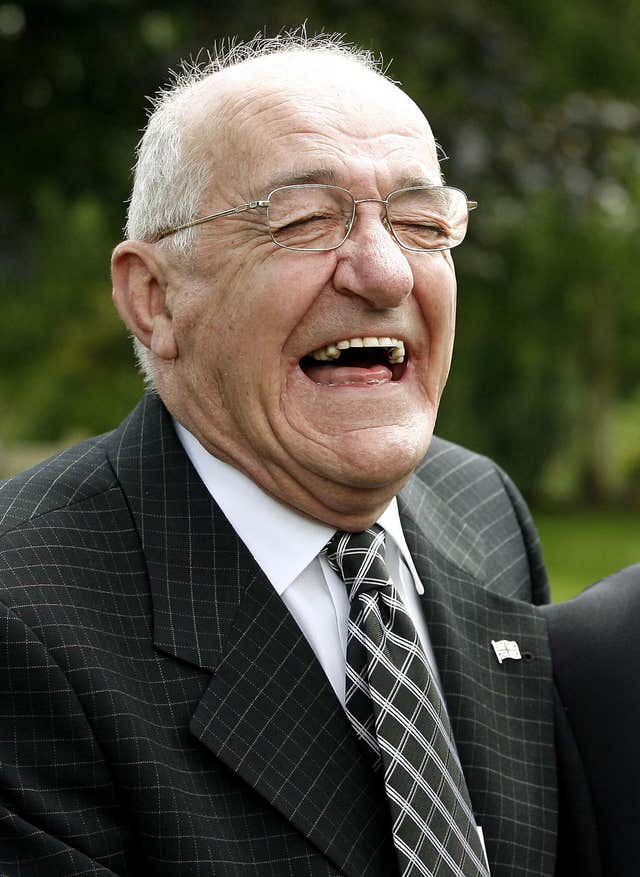 The programme, which obtained cult status among university students, saw Bowen spout his popular catchphrases "super, smashing, great" and "now look what you could have won…".
The former comedian was previously a deputy headmaster.
He enjoyed cameo roles in shows such as Last Of The Summer Wine, as well as roles in Jonathan Creek and in Peter Kay's Phoenix Nights.
In 2011, Bowen, also known as Alf in the Tetley Bitter adverts, said he had learned to "appreciate all the things in life" after suffering two strokes.
He is survived by his wife Phyllis and their two children.