Toys R Us is to shut all 100 of its UK stores after administrators failed to find a buyer for the collapsed retailer, resulting in the loss of 3,000 jobs.
The toy chain appointed Moorfields Advisory to oversee an administration at the end of February but the group said on Wednesday that "it has not been possible to secure a sale".
These stores had been earmarked for closure as part of a restructuring before its demise and Moorfields will now begin a six-week "wind down" of the remaining estate.
Simon Thomas, joint administrator and partner at Moorfields, said: "We have made every effort to secure a buyer for all or part of the company's business. This process attracted some interest, but ultimately no party has been able to move forward with a formal bid prior to the expiration of the stated deadline.
"It is therefore with great regret that we have made the difficult decision to make a number of positions redundant at the company's head office in Maidenhead and proceed with a controlled store closure programme.
Toys R Us is one of the nation's biggest toy retailers, employing more than 3,000 across 100 stores in the UK.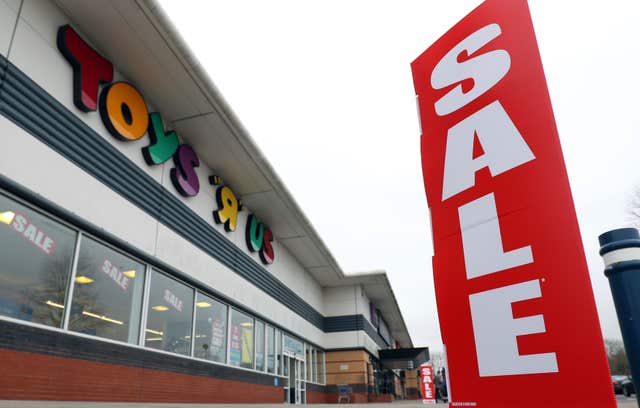 Professor Heiner Evanschitzky, co-director of Aston Centre for Retail Insights based at Aston Business School, said: "A key problem for Toys R Us was a lack of clear focus: is it a big box discount store for toys, a store with a vast assortment of toys, a leader in quality and service?
"They missed an opportunity to reposition themselves as an inspirational place to shop at. Consumers rightly asked why they should bother going there instead of buying online."
The retail sector has had a dismal start to 2018, with the collapse of Toys R Us and Maplin and a host of firms undergoing painful restructurings, including New Look and eateries run by celebrity chef Jamie Oliver, as well as Byron and Prezzo.
High street chains across the board have been hit hard by falling consumer spending, soaring Brexit-fuelled inflation and competition from online rivals.
Mr Thomas added: "All of the remaining 75 Toys R Us and Babies R Us stores will remain open until further notice.
"We're extending the nationwide discounting programme and would like to encourage customers to take advantage of the special offers available in store while stock levels remain high."