First Minister Nicola Sturgeon has called on Ruth Davidson to condemn Russian donations to the Tory Party in the wake of the chemical attack in Salisbury.
She issued the challenge at First Ministers Questions, after her Tory rival pressed her on Russian President Vladimir Putin's "propaganda mouthpiece" – the state-backed RT TV channel that former SNP leader Alex Salmond hosts a chat show on.
While Ms Davidson did not mention the former first minister by name, the comments on RT could be seen as a thinly-unveiled attack on Mr Salmond and the SNP.
The Scottish Conservative leader, who worked as a journalist before becoming an MSP, said: "The fact of the matter is Russia Today exists for the sole purpose of promoting Putin's regime and it serves him well in that purpose.
"It acts as an apologist for a government which all the evidence shows has directly or indirectly been culpable in a chemical attack on Britain's soil."
Ms Davidson continued: "We have a proud tradition in this country of a free press, which acts without fear or favour, a media which seeks to meet the highest standards of objectivity so that people get the truth."
But she questioned if "objectivity is poisoned when state agents pump propaganda into the households of this country".
She spoke out the day after Theresa May revealed sanctions were being imposed on Russia following the attack in Salisbury on ex-spy Sergei Skripal and his daughter Yulia, using a weapons grade nerve agent.
Mrs May announced the suspension of high-level contacts with Russia, including a boycott of this summer's World Cup by Government ministers and members of the royal family, while 23 Russian diplomats identified as undeclared intelligence officers have been given a week to leave the UK.
Ms Sturgeon has supported the stance taken by the Prime Minister – with the SNP leader making clear the briefings she had received from top level security advisers pointed to Russia being responsible as a "reasonable conclusion".
The First Minister stated: "Attacks of this nature simply can not be allowed to take place on the streets of this country with impunity.
"I think it demands a proportionate but very firm response and as I said yesterday that is why I support the initial steps the Prime Minister outlined in the House of Commons."
Ms Davidson first asked how the emergency services in Scotland would have coped with such an incident, saying it could "just as easily have happened on the streets of Edinburgh or Aberdeen or Glasgow".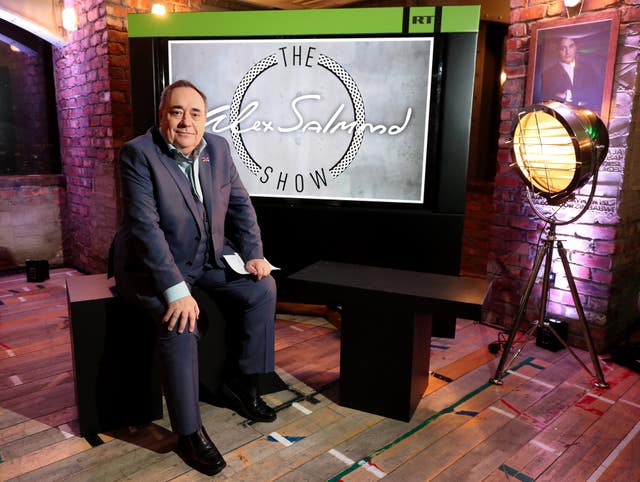 Ms Sturgeon however warned her against seeking to score political points on the issue, saying: "I do not support state propaganda, I have made my views clear on Russia Today in the past.
"If we want to look at it from that perspective I think there are other issues that require to be addressed.
"Perhaps the difference between me and Ruth Davidson is I have made my views on Russia Today known.
"I am not aware she has made her views known on matters like Russian donations to political parties. Perhaps she will take the opportunity to do so."
The First Minister continued: "What happened in Salisbury is a matter of very serious national security, it has very grave implications.
"These are the issues I think we should be focused on, that is why I gave support to the Prime Minister for the initial actions she has taken.
"There are bigger issues raised by what happened in Salisbury and I hope we can all continue to unite to say that attacks like this are simply not acceptable and won't be tolerated.
"Perhaps all of us should resist the temptation that all of us succumb to from time to time to reduce this to party political point scoring."