All 133 members of Royal Air Force 617 Squadron, the Dambusters, will be "reunited" in a poignant exhibition marking the 75th anniversary of the raids.
The Dambusters conducted a night of raids with Sir Barnes Wallis's revolutionary bouncing bombs, releasing them 60ft above ground, on German dams in May 1943.
Of the 133 airmen who left on the missions, 53 did not return, giving a survival rate of just over 60%.
George "Johnny" Johnson, 96, the only surviving British member of the squadron, was awarded an MBE in the Queen's Birthday Honours last year following campaigns to get him knighted.
He will now feature in an exhibition by Dan Llywelyn Hall, who in 2013 became the 133rd artist to paint the Queen, to reunite all 133 of the Dambusters ahead of the mission's 75th anniversary.
"The Dambusters have an almost folkloric reputation to my generation and conjure the truest sense of comradeship for me," he said.
"After sitting with Johnny I had the sense of him feeling part of a much bigger team as he proudly made many references to his fellow crew.
"Curiosity made me explore the other Dambusters and soon enough I had this vision of seeing all the faces together reunited with Johnny.
"I think it'll be a very poignant moment to mark the anniversary, when, on the 16th May Johnny would have seen all those men in a briefing room for the last time, before embarking on the most daring air raid in history."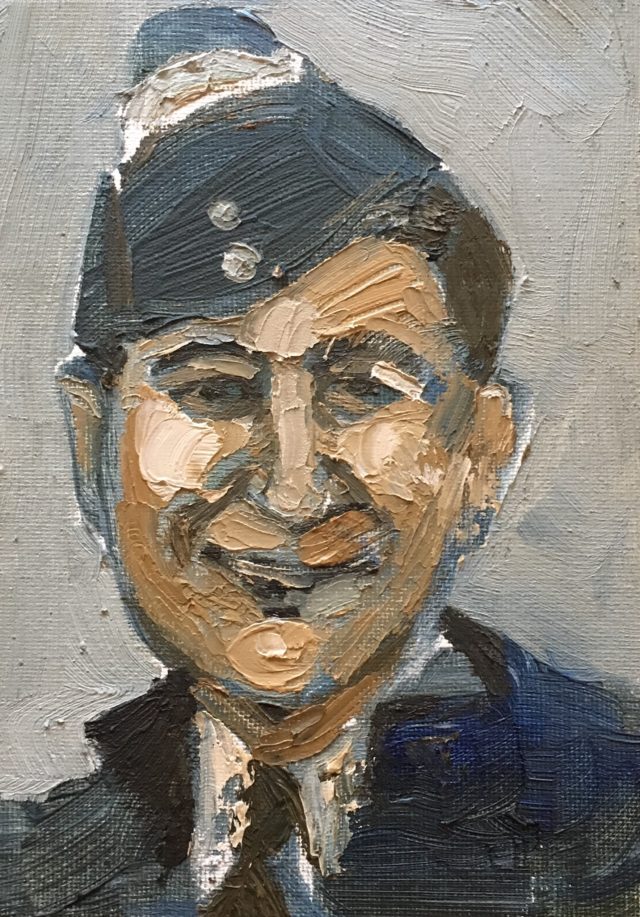 Some 19 Lancaster bombers flew from RAF Scampton in Lincolnshire for the daring mission on May 16/17 1943 to shatter dams in Germany's industrial heartland and cut off vital supply lines in the Ruhr Valley.
A total of 133 Allied aircrew left for the raid aboard 19 Lancaster bombers, led by Wing Commander Guy Gibson, but 53 men were killed and three were captured.
Gordon Yeo, a front gunner in the first wave of bombers to attack the Mohne Dam, was brought up in Barry, south Wales, where Mr Llywelyn Hall comes from.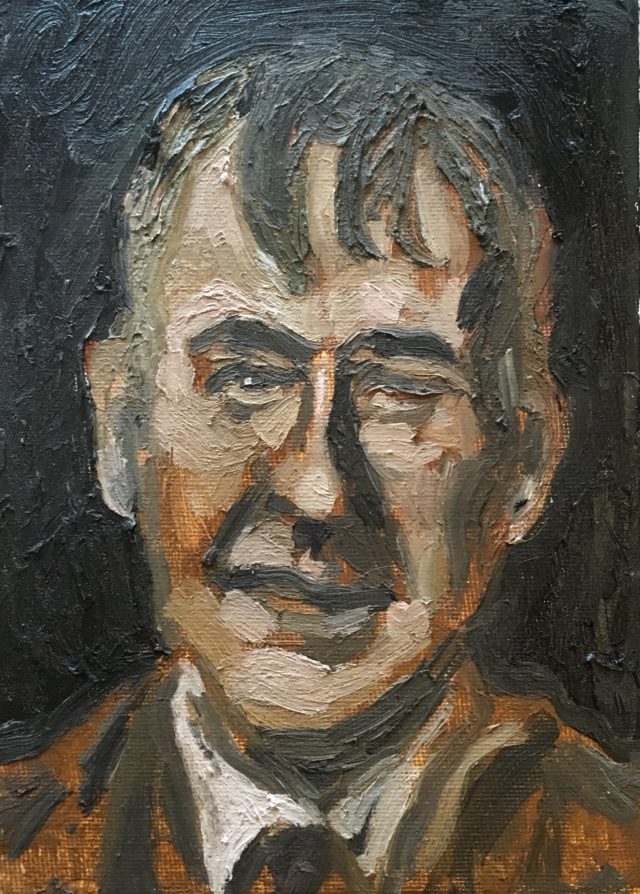 Mr Johnson will also unveil his portrait, entitled The Last British Dambuster, in the city.
All 133 portraits will then go on display in London.
"When I was looking through the photographs of the 133 men I had the sense of anticipation in their eyes and all that they might be faced with," Mr Hall said.
"I've felt like I've come to know the personalities through exploring those subtle features. In a small way, painting them has felt like reinvigorating their memory and the remarkable human stories of each individual for posterity."
Members of the public are able to pre-order catalogues and prints of the exhibition to benefit three charities, Group 617, The International Bomber Command Centre in Lincoln, and the The Royal Air Force Benevolent Fund.
Details can be found at https://www.crowdfunder.co.uk/dambusters-reunited/.