Former Ukip leader Nigel Farage has helped dump a tray of haddock into the River Thames in a protest against the Brexit transition deal.
He joined others on a Kent fishing boat for the stunt directly outside the Houses of Parliament ahead of Prime Minister's Questions on Wednesday.
Earlier, prominent Brexiteer and Tory MP Jacob Rees-Mogg, who did not board the vessel, said he believed Theresa May had made a mistake on the deal, which will see Britain effectively remain in the European Union's Common Fisheries Policy until the end of 2020.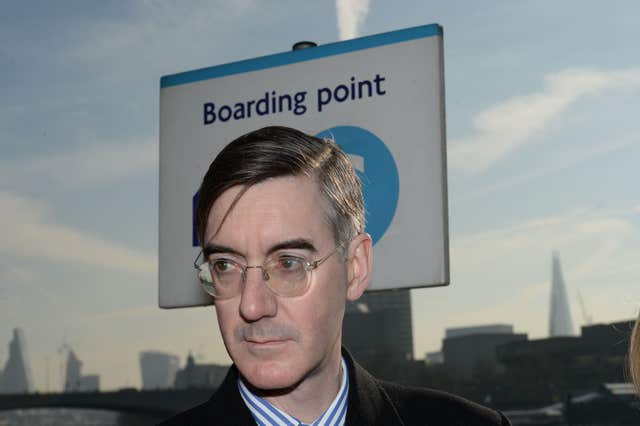 On what Mrs May could tell the Commons to reassure them about the agreement, he said: "What can she say today? Well I think it's very important that the rules between our formal date of leaving and the end of the implementation period do not have an unfair effect on our fishing communities.
"And that relates to things like choke quotas, and there are proposals for changes that could be particularly damaging to the UK fishing community, and that's where we have to have the greatest concern. I would prefer it of course if we left properly on March 30 2019."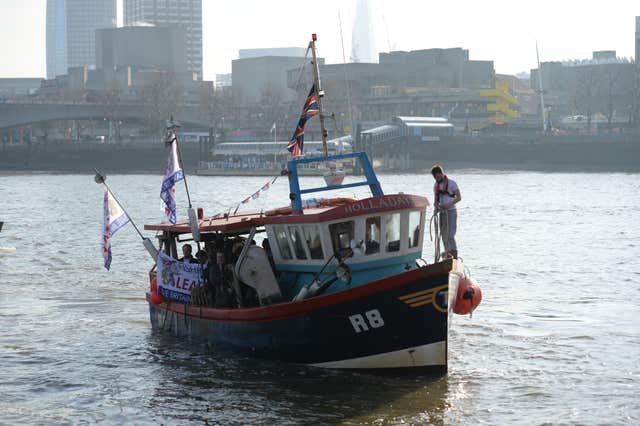 Mr Rees-Mogg added: "We hope that things will change. We need to ensure that we have a vibrant fishing community and we want to make sure that it survives to the end of the implementation period to benefit from our being free of the tyranny of the European Union."
Thanet South's Craig Mackinlay and Aberdeen South's Ross Thomson joined Mr Rees-Mogg in central London for the early morning demonstration.
Mr Rees-Mogg walked off towards Parliament as Holladays R8, decked with a Union flag, docked at Westminster Pier, where Mr Farage boarded.
The red, white and blue boat bobbed along on the Thames while a number of fish were thrown overboard, before it sailed back upriver.