Theresa May has insisted EU withdrawal will mean more money for the NHS and schools, but avoided branding that a "Brexit dividend" on her whirlwind tour of the country.
As the Prime Minister conducted whistle-stop visits to the four nations of the United Kingdom to mark a year until Brexit day, Mrs May called on Britons to "come together" to seize the "great opportunities" she expects as a result of EU withdrawal.
The PM said additional resources will be available for hospitals and education once Britain is no longer sending "vast sums" annually to Brussels.
But, in a BBC interview, she steered clear of repeating Boris Johnson's term "Brexit dividend" and twice ducked the question of whether she believes Brexit will be "worth it".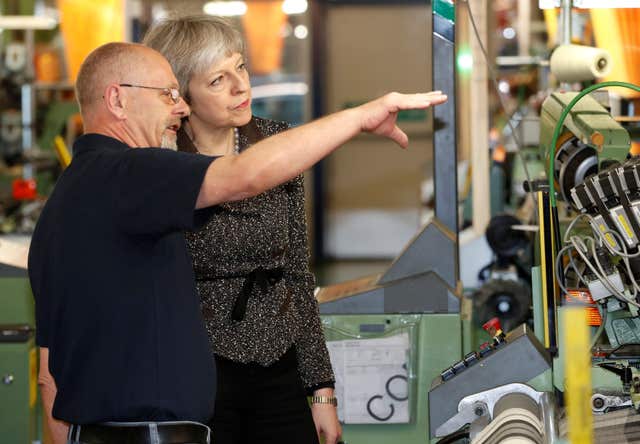 "I think it's a bright future out there. And yes, I think Brexit is going to deliver a country that will be different, but I think there are real opportunities for us as an independent nation for the future."
The PM kicked off her tour with a visit to a textile company in Ayr, before attending a mother and toddler group in Newcastle and taking lunch with farmers near Belfast.
Mrs May was pressed on why she had not taken the opportunity to visit communities closer to the Irish border, given the acute concerns held by many in that area about Brexit.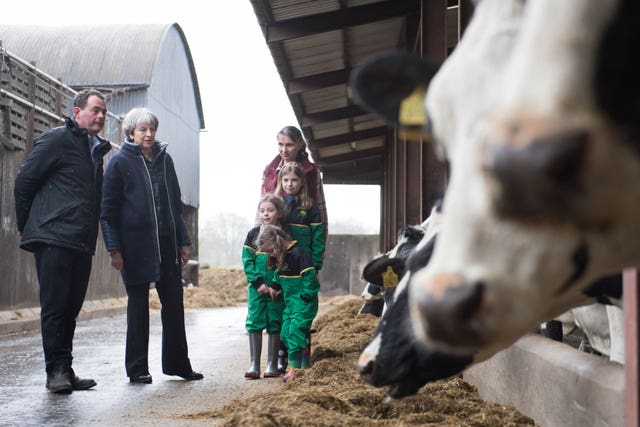 "What I am doing here today is actually listening to farmers here in Northern Ireland," she said.
The PM then went to south Wales for a round-table discussion with businesses, before completing her tour in west London with a group of Polish citizens who have made the UK their home.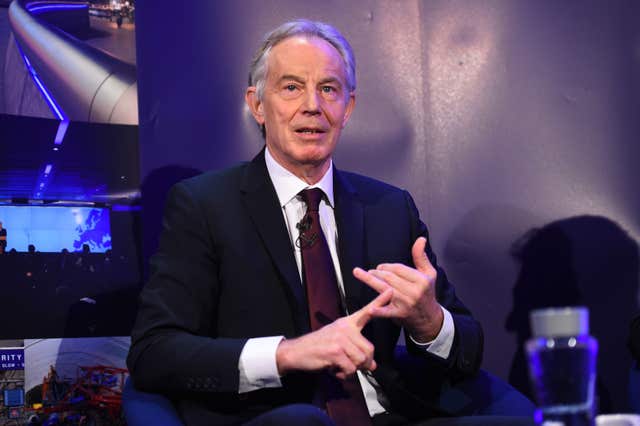 Liberal Democrat Brexit spokesman Tom Brake said: "The Brexit dividend is yet another piece of 'vote leave' nonsense touted by only the least credible leave supporters around the Cabinet table.
"Theresa May's refusal to even utter the phrase reveals that it is not part of the Government's plans or the reality of life outside the EU."
Labour's shadow chancellor John McDonnell accused the Government of being in "chaos" over Brexit, following a series of defeats in the House of Lords on its flagship EU Withdrawal Bill.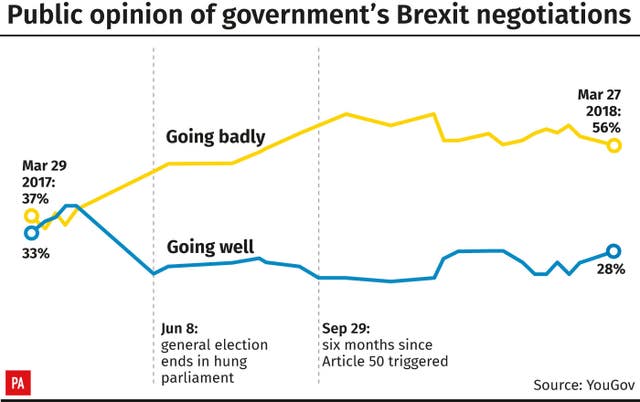 Former prime minister Tony Blair urged Mrs May to offer a free vote in the Commons on the final Brexit deal, telling the BBC it was "more likely we can stop (Brexit) now than it was a few months ago".
Scottish National Party spokesman Michael Russell accused Mrs May of planning a "power grab" by repatriating some responsibilities currently exercised in Brussels to Westminster rather than Edinburgh.
"By pursuing a disastrous hard Brexit, regardless of the cost to jobs and living standards, Theresa May and the Tories have shown they think they can now do anything to Scotland and get away with it," said Mr Russell.
Mrs May said: "I believe we can negotiate a good agreement which is tariff-free and as frictionless trade as possible, so we maintain those markets in the EU, but also that we open up markets around the rest of the world.
"Brexit provides us with opportunities. I want to see us coming together, the four nations across the United Kingdom.
"We have a very strong union, that is in our interests and it is in our interests to come together and really seize these opportunities for the future."