The Duke of Edinburgh missed the annual Maundy Service attended by the Queen because of a problem with his hip, it is understood.
Philip, who has effectively retired from royal duties, was hoping to join the monarch at the centuries-old event being staged this year at St George's Chapel, Windsor Castle – where Prince Harry will marry Meghan Markle in May.
But it is understood the 96-year-old duke, who has traditionally accompanied the Queen at the ceremony, took the decision not to take part because he has been experiencing some trouble with his hip.
It is not thought to be a serious issue as Philip, who was named as a guest in the order of service for the Maundy Thursday event, was spotted driving in Windsor Great Park on Wednesday.
Last week, Philip pulled out of an official engagement with the Queen and Duke of York because he was unwell, according to reports.
He stepped down from his public duties last summer but on occasion does attend events with the Queen.
When it was announced last year that he would be retiring from official engagements, Buckingham Palace stressed that the decision was not health-related and he had the full support of the Queen.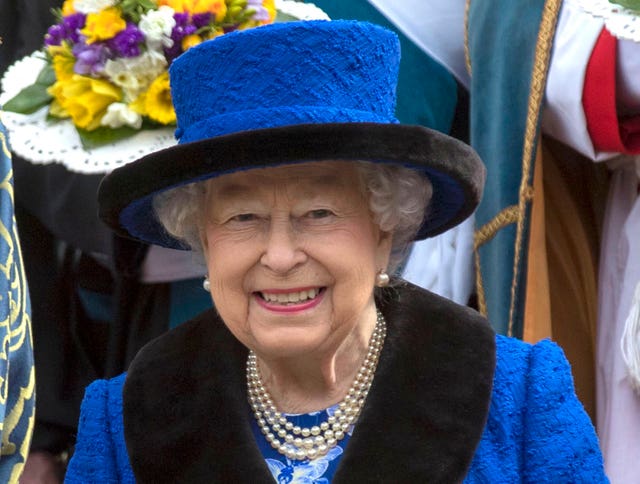 The monarch marks the occasion by offering alms to senior citizens – retired pensioners recommended by clergy and ministers of all denominations – in recognition of service to the Church and to the local community.
As she distributed the Maundy money to 92 men and 92 women – to mark the fact that she will be 92 this year – the Queen smiled warmly at the recipients who were given two purses – one red and one white.
This year, the red purse contains a £5 coin, commemorating four generations of royalty, and a 50p coin commemorating the Representation of the People Act 1918, which reformed the electoral system in Great Britain and Ireland, giving some women the right to vote for the first time. Both coins have been minted in 2018.
The white purse contains uniquely minted Maundy money – silver one, two, three and four penny pieces – to the value of 92p.
The Royal Maundy is an ancient ceremony which originated in the commandment Christ gave after washing the feet of his disciples the day before Good Friday.
Before leaving, the Queen posed for a picture on the steps of St George's Chapel with the Yeomen of the Guard and the senior clergy who conducted the service.